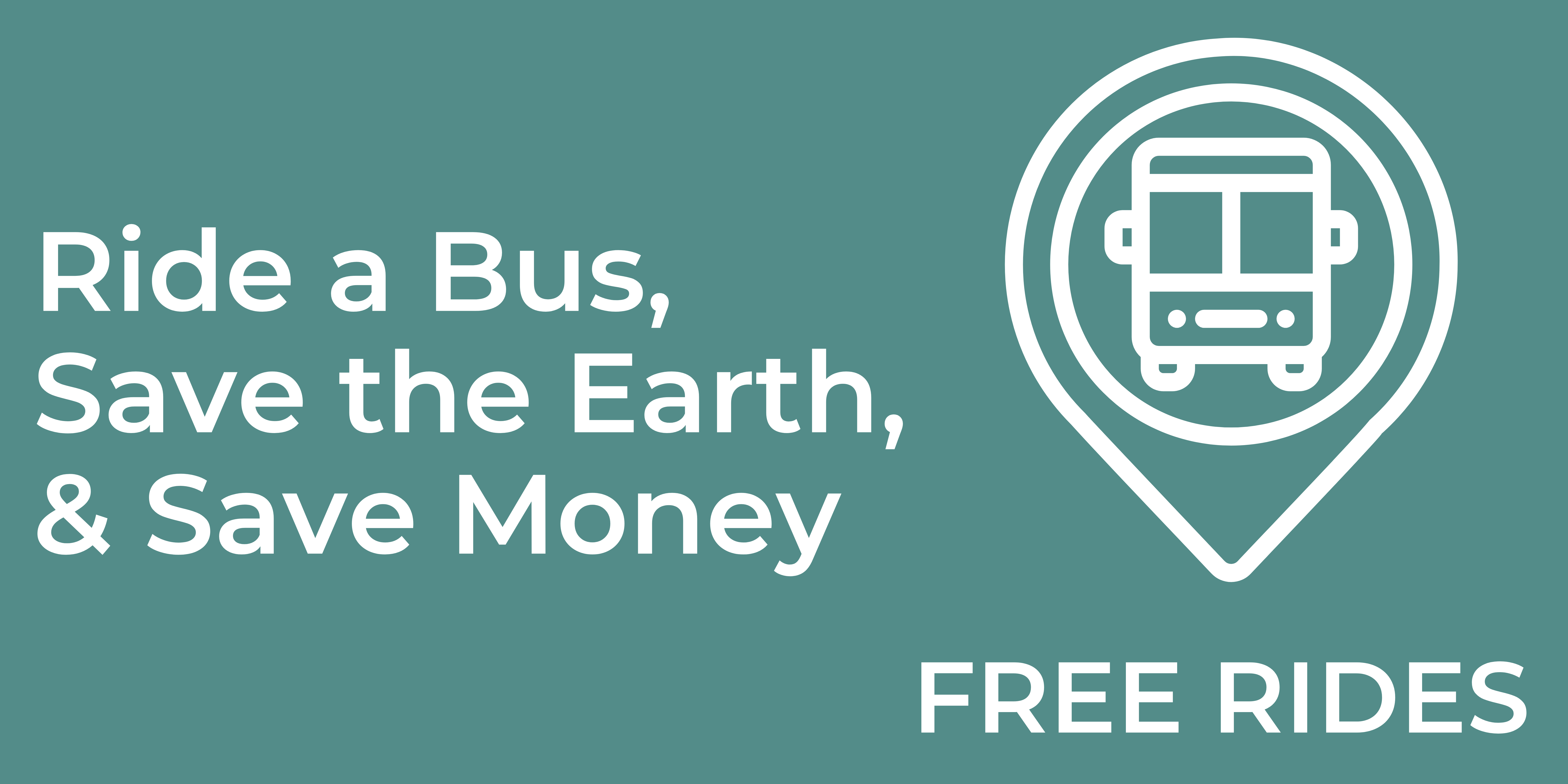 North Bay Transit Agencies Support Earth Day with Fare-Free Rides
On April 23, Ride Fare-Free on Marin Transit, Petaluma Transit, Santa Rosa CityBus and Sonoma County Transit
---
Marin and Sonoma County, CA – In celebration of Earth Day, four North Bay Public Transit Agencies are joining forces on April 23, 2022, to encourage residents and visitors to Go Green and ride fare-free. Hop on public transit fare-free on April 23, and ride with Marin Transit, Petaluma Transit, Santa Rosa CityBus, and Sonoma County Transit.
Riding the bus is a positive step in the Green direction. However, public transit isn't the only Green solution.  Carpooling, walking, cycling, rolling, shifting to an electric vehicle, or shared mobility will benefit our communities on Earth Day and every day of the year.  In fact, Sonoma County travel patterns indicate that 29% of residential trips are under two-miles and 31% are between 2-5-miles. These short trip distances are well suited for walking, biking, rolling, or riding public transit.
Transportation continues to be the largest contributor of greenhouse gas emissions in both Marin and Sonoma County. This places transit agencies in a unique position to significantly decrease greenhouse gas emissions. All public transit agencies are committed to transitioning to zero-emission buses, as funding is made available, to meet the California Air Resource Board's CARB Innovative Clean Transit Rule requiring all new buses purchased after 2029 be zero-emission.
Offering fare-free access provides an ideal opportunity for individuals to experience the benefits of public transit to reduce emissions by leaving single-occupancy vehicles at home.
Individuals unfamiliar with public transit are encouraged to hop on board fare-free to experience the convenience and comfort of public transit on Saturday, April 23, 2022, in support of Earth Day. Ride Fare-Free to the Earth Day Festival in Santa Rosa, the Butter and Eggs Days Parade and Festival in Petaluma, or the Apple Blossom Festival in Sebastopol.
For more information on the April 23, 2022, fare-free day, as well as other reduced fare programs visit or call: