¡Buenas noches, Petaluma!
¡Oficialmente estamos en el mes de octubre! Nos vamos acercando al final de la temporada de incendios forestales y parece que las primeras lluvias ya están en camino y notamos que el clima ha refrescado bastante. Paseando por la ciudad observamos que las hojas de los árboles van cambiando de color y sentimos el aire fresco del otoño en nuestros rostros. Aunque que aún no sepamos cuáles puedan ser las sorpresas que este año 2020 todavía puede depararnos, si nos centramos en los placeres simples de la vida es posible que esto sea una excelente manera de generar una sonrisa y una sensación de paz.
En el boletín de noticias electrónico de esta noche, le brindaremos una actualización sobre la situación del COVID-19 en el Condado de Sonoma, compartiremos información sobre el cambio de una calle muy popular del centro la ciudad, revisaremos las formas de votar en las próximas elecciones, echaremos un vistazo a las últimas novedades para las empresas, compartiremos una actividad muy divertida de nuestro Departamento de Parques y Recreación para festejar "Halloween", cómo sumarse a la Semana de Prevención de Incendios del Departamento de Bomberos de Petaluma y muchas otras noticias más.
Disfrute esta lectura, comparta con sus amigos y amigas y que tenga una agradable velada. ¡Nos volveremos a ver el próximo miércoles en su bandeja de entrada!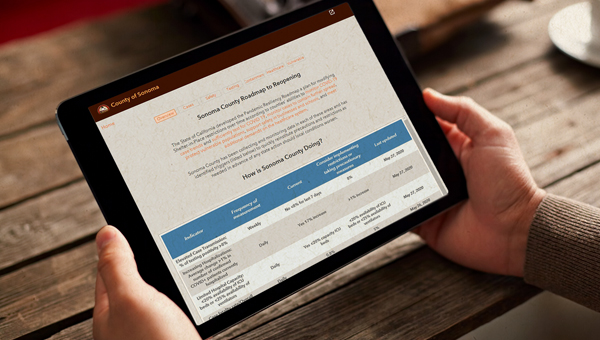 SITUACIÓN DEL COVID-19 EN EL CONDADO DE SONOMA
El estado de California ha desarrollado un nuevo Blueprint for a Safer Economy (Plan para una economía más segura) – con un sistema con colores de cuatro niveles que permite que los Condados endurezcan o relajen las restricciones sobre las actividades en función de la propagación del COVID en su comunidad.
El Condado de Sonoma se encuentra actualmente en el Nivel 1(color púrpura o morado) – Esto quiere decir que el virus se encuentra extendido y por consiguiente este es el nivel más restrictivo en el cual se cierran muchas operaciones comerciales no esenciales en espacios cerrados. El Condado debe cumplir con ciertos estándares durante un período de tiempo determinado para poder avanzar al nivel siguiente y relajar estas restricciones. Las reglas establecidas por el Condado de Sonoma determinan que está permitido aquí en Petaluma.
HAGA CLIC AQUÍ para mantenerse actualizado sobre los números del Condado de Sonoma.
HAGA CLIC AQUÍ para obtener más información sobre el "Blueprint for a Safer Economy" (Plan para una economía más segura) de California: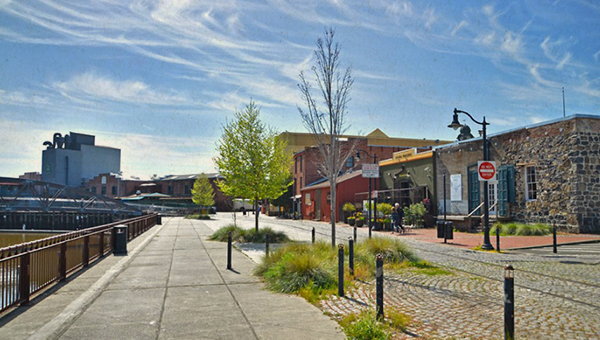 Photo credit: Scott Hess
WATER STREET CLOSED TO THRU TRAFFIC
The City of Petaluma is expanding the Slow Streets program, created to promote outdoor activity while protecting community health and traffic safety, to include more streets around town. Starting Thursday, October 8, Water Street will be closed to thru traffic to allow for safer outdoor dining.
As public parking on Water Street will no longer be available, the City has worked with the owner of Bank of America, (located at 200 Kentucky Street, on the corner of Kentucky and E. Washington), to offer free public parking after business hours.
HAGA CLIC AQUÍ to learn more about the Slow Streets program.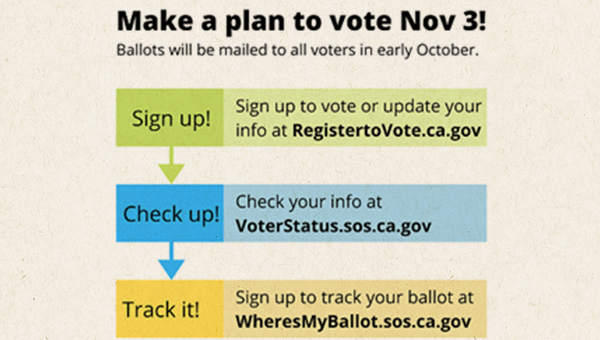 ELECTION & VOTING INFORMATION
Per the County of Sonoma, all registered voters will receive a ballot for the November election in the mail, regardless of if they are registered to vote by mail or in-person. Voters can choose to return those ballots by mail, via secure drop boxes, or at any in-person voting location.
The mailing of ballots to voters began Monday, October 5. Visit WheresMyBallot.sos.ca.gov to learn how to receive text or email alerts about the status of your ballot.
Thirty in-person voting locations will open from 9am to 5pm Saturday, October 31st, through Monday, November 2nd, as well as from 7am to 8pm on Election Day (November 3rd). The list of voting locations and ballot drop boxes can be found at sonomacounty.ca.gov/where-to-vote.
Unlike in previous years, any voter can vote at ANY in-person voting location in this election. Masks and social distancing will be required at all locations for the protection of other voters and poll workers. Voters who need or choose to vote in person are encouraged to do so before Election Day to avoid lines.
HAGA CLIC AQUÍ to view the County Voter Information Guide.
HAGA CLIC AQUÍ to view the State Voter Information Guide.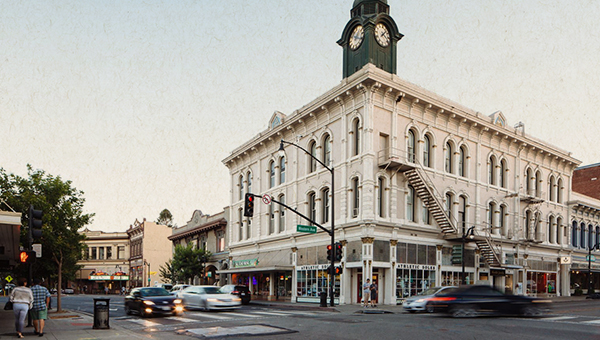 HELP SHAPE PETALUMA'S FUTURE!
Want to help shape Petaluma's development for the next 15 years? We're renewing our General Plan (roadmap for growth) and need your help!
Please HAGA CLIC AQUÍ and fill out a brief survey to let us know what's important to you.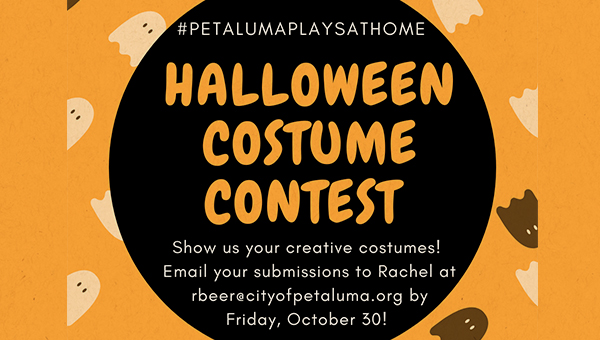 JOIN THE VIRTUAL COSTUME CONTEST!
Our Parks and Recreation Department is excited to announce their Virtual Halloween 2020 Costume Contest!
Costumes will be judged based on the following categories:
Best Group Costumes
Best Dog Costumes
"Petaluma Proud" Costumes
Best Handmade Costumes
Most Original Costumes
Submissions are due by Friday, October 30th, so snap a picture of your costume and email it to Recreation Supervisor Rachel Beer at [email protected] to participate.
Lastly, don't forget to tag @PetalumaParksandRec in your costume posts on Facebook and Instagram AND use the hashtag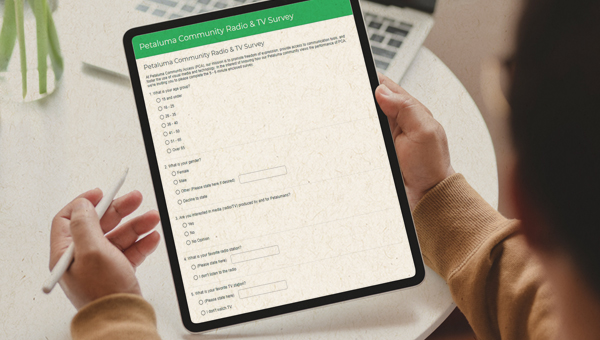 PETALUMA TV & RADIO STATIONS WANT YOUR FEEDBACK
Do you know that Petaluma has our own television and radio stations? We do!
Petaluma Community Access (PCA) has been running television stations, manning the broadcast of our City meetings, and broadcasting content provided by our neighbors for nearly 25 years!
PCA has a brief survey asking questions about what you know about them, what you like about them, and how they can serve you better.
HAGA CLIC AQUÍ to take the survey.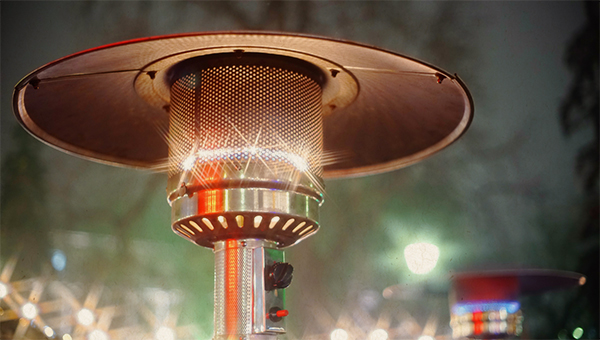 WINTER IS COMING – PREPARE YOUR OUTDOOR OPERATIONS!
With temperatures dropping, many are wondering what outdoor business operations will look like in the months to come. City staff is currently reviewing ways we can help local businesses weatherize their outdoor operations through the winter. This might include cover/shade, heaters, and lighting.
Each situation is unique and we are here to help you through it. If you are interested in learning more, please call Nancy Sands, Economic Development Specialist, to set up a meeting with City staff: 707-778-4484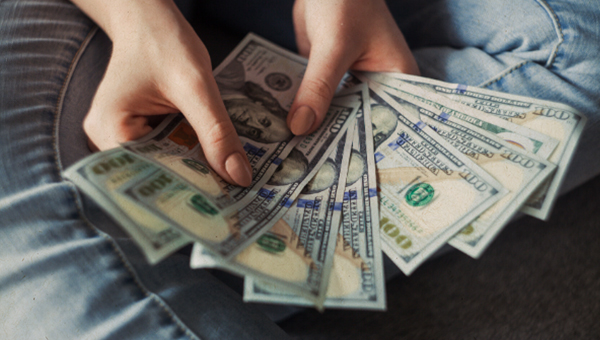 SMALL BUSINESS GRANTS AVAILABLE
On Tuesday, September 1, 2020, the Sonoma County Board of Supervisors approved the allocation of $2.5 million dollars from federal CARES Act funding received by the County to put towards a local Business Stabilization Grant Program.
In partnership with Working Solutions, a Bay Area CDFI, small businesses in Sonoma County with between 1 and 30 employees will be able to apply for grants of $2,500 to $15,000 in Covid-19 relief funding to use towards expenses including payroll, utilities, rent or mortgage expenses.
The grant application window is NOW OPEN and small business owners should be prepared to apply with the following necessary documents:
Copy of Business License OR Copy of Utility Bill in Business' Name
Total pre-Covid-19 and Current Employment Figures
Annual Business Income
The application window closes Monday October 18th, at 11:59pm, and recipients will be notified by the end of October.
HAGA CLIC AQUÍ for more information.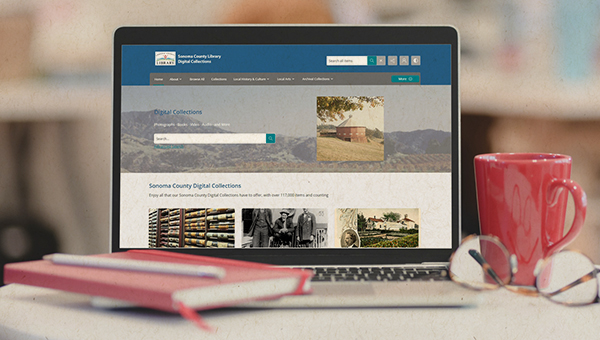 DIGITAL UPDATES AT THE LIBRARY
Interested in local history, culture, art, and archives from the library's special collections? The Sonoma County Library has completely revamped their Digital Collections and has added several new features making it easier to use than ever.
The updated Digital Collection is growing all the time, so bookmark it and discover new ways to keep exploring. HAGA CLIC AQUÍ to check it out.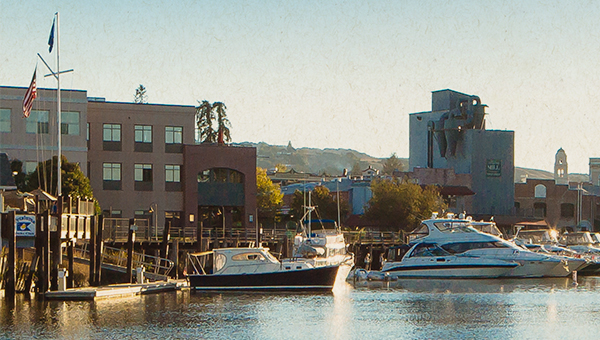 ¡ESTAMOS CONTRATANDO!
La ciudad de Petaluma está buscando personas con talento para unirse a nuestro equipo de trabajo. Por favor haga clic en los enlaces a continuación para obtener más información sobre nuestros puestos de trabajo vacantes. HAGA CLIC AQUÍ para obtener una lista completa de oportunidades profesionales.
Asistente del Abogado de la Ciudad
Ingeniero Civil Asociado / Senior
Manager de Viviendas
Oficial de Policía (graduados y cadetes actuales de la academia)
Oficial de policía – Lateral
PRÓXIMAS REUNIONES DE LA CIUDAD
La ciudad de Petaluma está trabajando arduamente para nuestra comunidad. Consulte nuestras próximas reuniones y haga clic en los enlaces a continuación para obtener más información:
1 de octubre, CANCELADO – Comité Asesor de Tránsito
1 de octubre, 6pm – Comisión del aeropuerto
5 de octubre, 6:45 pm – Reunión del Ayuntamiento de Petaluma y la Agencia Sucesora de Desarrollo Comunitario de Petaluma
7 de octubre, 6:30 pm – Comité Asesor de Peatones y Bicicletas
October 7, 6:30pm – Pedestrian and Bicycle Advisory Committee
October 13, 6:30pm – Youth Commission
October 13, 7pm – Planning Commission
October 14, 6:30pm – Animal Services Advisory Committee
October 14, 4:30pm – Regular Joint Transit Advisory and Pedestrian & Bicycle Advisory Subcommittee
Consulte las próximas reuniones, agendas y cómo participar en la página web de la reunión de la Ciudad: https://cityofpetaluma.org/meetings