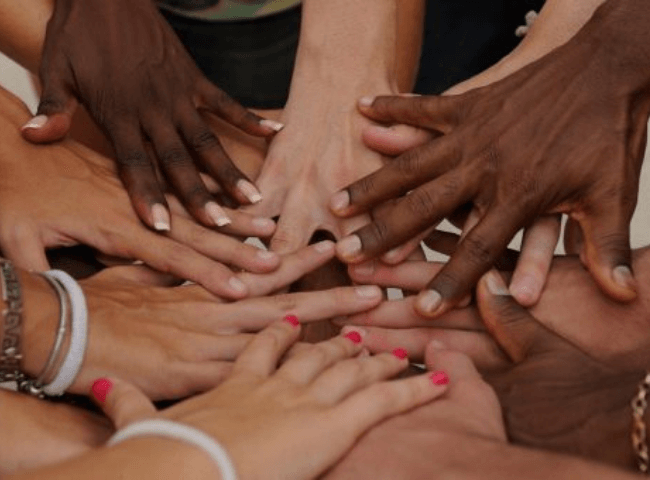 The following is statement by the Petaluma City Council regarding Ad Hoc Community Advisory Committee.
June 9, 2021
Dear Members of the Ad Hoc Community Advisory Committee, Host Organizations of the Committee Members, and the Petaluma Community,
During this crucial period in history, systemic issues of injustice have been brought to light, and there has been a loud, clear call for action from those we serve. The City recognizes racism exists and understands addressing it involves an ongoing, engaged dialogue that includes diverse viewpoints.
As many of you are aware, in March of 2021, the City Council adopted a resolution establishing an Ad Hoc Community Advisory Committee (AHCAC) on race relations.  This Committee, comprised of Council-appointed members representing the diversity of our community, discusses, researches, and prioritizes issues that contribute to community members feeling unsafe in Petaluma. The Committee works closely with our City Manager and Police Chief to advise the City Council, making recommendations concerning race relations, and promoting diversity, equity, and inclusion, both citywide and in regard to police policies.
We are grateful for the work the AHCAC has done thus far–coming together to examine complex, sensitive topics and subject matter, having uncomfortable conversations, and sharing unique points of view, all in the hope of creating a better Petaluma for all who live here. We would like to offer our sincere thanks to those who have put their time and energy into this endeavor.
Unfortunately, it has come to our attention that speculation and attacks against AHCAC members, including accusations of white supremacist conduct, have taken place on social media. Council and staff have also received requests regarding AHCAC members and discussions, including requests for removal of an AHCAC appointee.
We are proud of the work the AHCAC is doing and are disheartened to hear of behaviors that could derail it. The conduct we have observed jeopardizes the important objectives we came together to accomplish and, if allowed to continue, will keep us from reaching our goal of a city that is safe for everyone.
This AHCAC process is intended to be a true public forum where Committee members and members of the public can safely and candidly discuss the issues before the AHCAC, offer suggestions for the City moving forward, and attempt to reach consensus recommendations for the City Council. These discussions, as well as questions and concerns about these discussions, need to occur in the AHCAC meetings, in an atmosphere of safety and honesty, with the respectful, informed participation of the AHCAC members and our community in order for the process to be successful.
The AHCAC process is government action.  As a result, the First Amendment prohibits the City from regulating Committee members' speech, or participation in the AHCAC based on protected speech.  We strongly urge that all AHCAC members and our entire community refrain from participating in disparaging behaviors on social media and elsewhere, and stay engaged with what we set out to do from the onset–undertake the challenging and essential work of discussing race relations in Petaluma, and related policies and programs of the City and our Police Department, as a way to improve them.
The City is also aware that unlawful, white supremacist conduct is not only harmful in and of itself, and hostile to the AHCAC's purpose, it is race-based discrimination that violates community members' civil rights.  Racist conduct is something the City does not and cannot condone, support, or accept.  The City must permit protected speech, while protecting AHCAC members and the entire Petaluma community from the harm of racist conduct.  The AHCAC process embodies the City's commitment to both championing free speech and eradicating racism in Petaluma.
The resolution that created the AHCAC also charged the Committee members with following specified guiding principles and expectations in carrying out their work, including:
Safe expression – intended to ensure the AHCAC is a safe space so that all participants feel comfortable expressing their experiences, perspectives, and opinions.
Accountability – intended to ensure a fair and open process, honest and respectful participation, and informed and fact-based discussion.
Active Participation – members should participate in a positive and meaningful way while adhering to the guiding principles, recognizing everyone's voice and maintaining objectivity, dignity and respect for all viewpoints.
Trustworthiness and Goodwill – model trustworthiness and goodwill by and among all Committee members and in all Committee dealings.
It is our sincere hope these principles and expectations will be adhered to moving forward and that it will not be necessary for the City Council to initiate actions which could include removal of Committee members or represented organizations from this important process.
The City has been monitoring and reviewing communications related to AHCAC discussions, and will continue to do so to help ensure that the AHCAC can move forward in a manner consistent with the duties the members were appointed to fulfill, the guiding principles, and City Council expectations. We remain committed to successfully accomplishing the AHCAC's purposes and fully support the AHCAC Council appointees and community group representatives in carrying out their work on behalf of the entire Petaluma community.
To provide this letter of City Council support for the AHCAC prior to its next meeting on June 15, 2021, I am signing this letter as the City's Mayor, along with Council Members Healy and Fischer. Nonetheless, this letter expresses the desire of the entire City Council to see the AHCAC work continue successfully and without interruption for the benefit of our entire City and for all of our current and future residents.
We call on our entire Petaluma community to join us in supporting the AHCAC in the very important and challenging work they have been brought together to perform. We look forward to seeing the continuation of that work and the change it will affect in Petaluma.
Sincerely,

Teresa Barrett
Mayor

D'Lynda Fischer
Council Member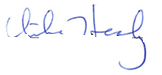 Mike Healy
Council Member