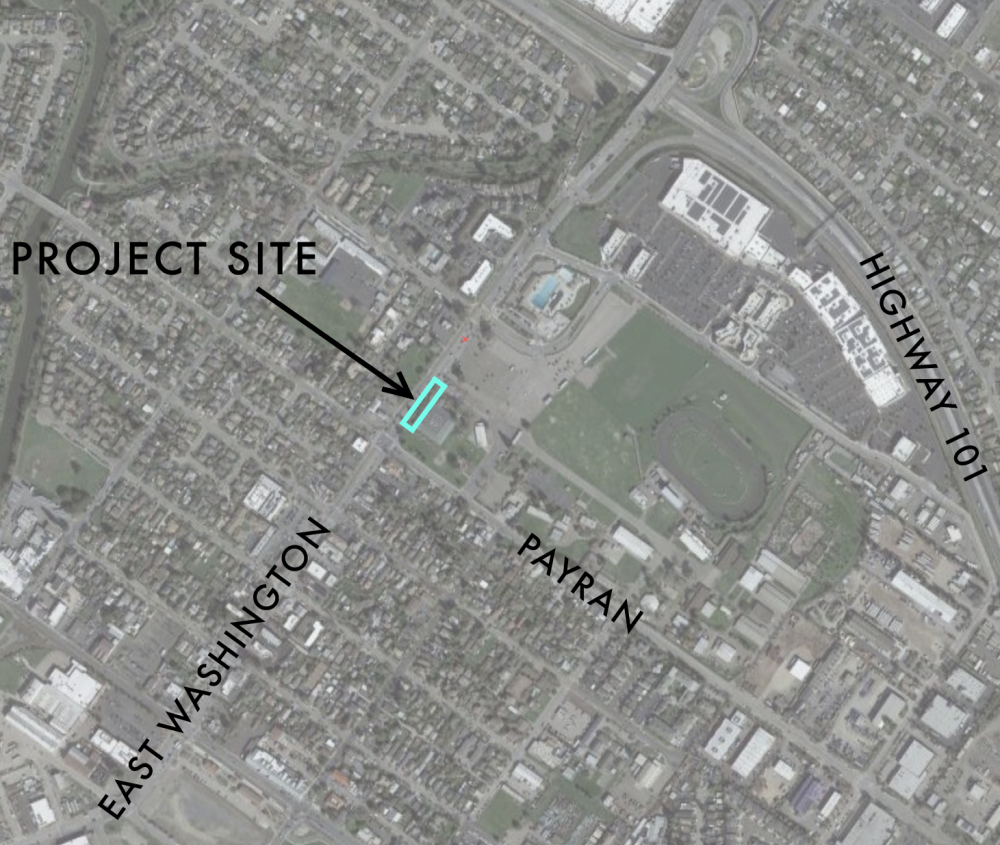 Site Location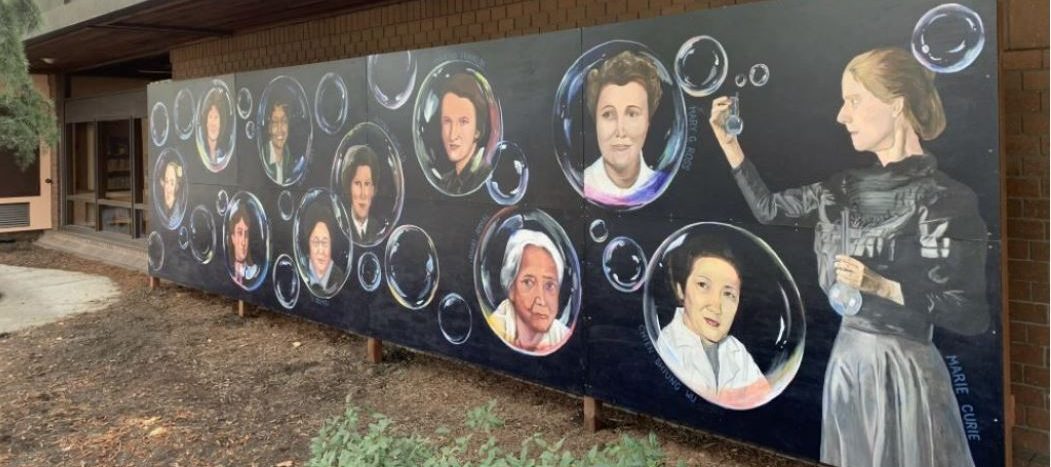 Temporary Mural Installed
On August 27, 2020, the Petaluma Public Art Committee (PPAC) was a presented with a temporary mural installation at Petaluma Regional Library, located at 100 Fairgrounds Drive to receive comments and feedback. The mural celebrates the achievements of women in the STEM fields (Science, Technology, Engineering, and Mathematics) and its goal is to encourage young women to pursue related careers. The temporary mural was reviewed and approved with the understanding that the mural is temporary, to be installed for a minimum of twelve (12) months with the possibility of extension after review by the City for safety and structural sustainability.
The Petaluma Regional Library building is owned by the City of Petaluma and leased to the Sonoma County Library. The mural concept was brought to the Library staff, who then approach City staff, to receive proper permissions and permits to create and install the mural as a gift to the Library and City. The mural concept and work was created by Emma Chen and Teresa Liang, former and current students at Maria Carrillo High School in Santa Rosa. The mural is 8 feet high by 32 feet wide and painted on plywood panels that are temporarily installed in front of the brick wall exterior of the library. The artists,  provided the plywood, painted the mural offsite, and helped install the work with help from the City's Public Works and Planning departments as well as volunteers with Rebuilding Together Petaluma.
The mural's design review, installation requirements, and execution was made possible by the PPAC, who encourages artists like Emma and Teresa to keep creating art and to ask the City for support on future projects and endeavors. The City and Public Art Committee thank these young artists for this gift. More information about Emma and Teresa's mission can be found on https://togetheraboveall.com.
Project Details
| | |
| --- | --- |
| Title: | Women in Science Temporary Mural |
| Artist: | Emma Chen and Teresa Liang |
| Location:  | 100 Fairgrounds Drive |
| Date: | Completed December 2021 |
| Medium:  | acrylic paint, plywood, pressure-treated fence posts |
Staff Contact
David Ward
Public Art Specialist
[email protected]
Planning Division
11 English Street
Petaluma, CA
94952
Public Meetings and Hearings