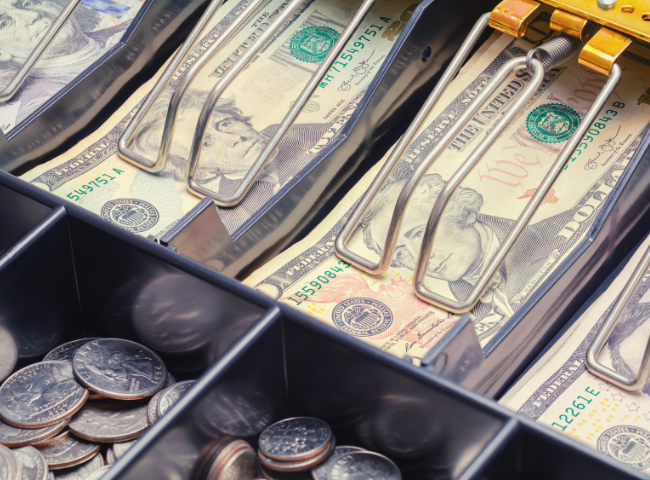 Hello from the City of Petaluma's Economic Development team!
We're popping into your mailbox today to share a list of business resources, announce the 2024 Petaluma minimum wage, and remind you we're here to help.
In fact, 2023 marks the 12th year of City support for a dedicated economic development division. Over that time, we've seen market ups & downs, trends come and go, and even a few natural disasters. What's remained consistent is the strength of our business community. Whether ramping up, paring down or recognizing the need to pivot, Petaluma businesses consistently show grit, creativity, and a deep commitment to each other and our community.
We're honored to be of service and so very proud of you!
And remember: if you need assistance or just want to check in, please email us at [email protected]. We look forward to seeing or speaking with you soon.
Regards,
Ingrid Alverde, Director of Economic Development & Open Government
Nancy Sands, Sr. Management Analyst
SMALL BUSINESS RESOURCES
Small Business Administration (SBA)
In addition to business loans, the SBA offers lots of free resources, including webinars, special events, and an online learning center. Click HERE for info.
Small Business Development Center (SBDC)
The Sonoma SBDC offers free business counseling and classes, in both English and Spanish. We've heard rave reviews of these programs from many Petaluma businesses. Click HERE to learn more and sign up for their services.
Hello Alice Small Business Growth Fund
Hello Alice is a free platform designed for AND by small business owners. Offering how-to's, online networking, and info about grant opportunities, Hello works on behalf of over one million small business owners to secure relevant business solutions and funding opportunities. Click HERE for info.
CA Office of Economic Development
The state offers information about tax credits, foreign export assistance, and other services through the Governor's Office of Business and Economic Development (GO-Biz). Click HERE for info.
Petaluma Area Chamber of Commerce
Connect with other business owners and promote your own business through membership in our local Chamber. Click HERE for info.
Petaluma Downtown Association (PDA)
The PDA oversees the city's visitor program, hotel association, downtown business improvement district, and much more. PDA staff can help you find an event site, plan an itinerary for visiting clients, and get involved in the community. Click HERE for info.
PROMOTE YOUR BUSINESS ON SONOMACOUNTY.COM
Hospitality-related businesses can promote themselves free of charge on Sonoma County Tourism's website and app, SonomaCounty.com. This listing is a great way to promote your business to the millions of people who will visit Sonoma County this year.
To check if your business is already listed, type your name into the toolbar at SonomaCounty.com. Once on the site, you can use the Hospitality Hub to update your listing. If you need to set up or access an account, or reset your password, please email [email protected].
UPDATE YOUR EMERGENCY CONTACT INFO FORM
Petaluma Police Department maintains a special emergency contact list for non-residential business locations in Petaluma. The information in this list is different than what's kept with your city business license, so it's important for new businesses to provide it and existing businesses to update it annually.
Complete the form HERE to make sure our Police Dispatch team has the correct emergency contact information for your business.
All data received is managed by Petaluma's Police Department and used only for emergency purposes.
2024 PETALUMA MINIMUM WAGE
Starting January 1, 2024, the hourly minimum wage for employees working within the Petaluma city limits will be $17.45. The 2024 wage reflects a 2.3% cost of living increase on the 2023 wage, based on the Bay Area Consumer Price Index for Urban Wage Earners and Clerical Workers (CPI-W). The annual CPI increase aligns with the State (July – June) using the prior year's Bay Area CPI-W.
For more information about the City's minimum wage ordinance, to download posters for noticing, and for answers to related questions, go to cityofpetaluma.org/minimum-wage.
NEW BUSINESS? GET YOUR FREE SAFETY CHECK!
As part of the new business license process, the City's Fire Prevention Bureau and Building Division need to inspect your business to ensure that your business meets minimum requirements for safety and emergency access. To schedule a business license inspection, send an email to [email protected].You can prepare for the inspection by reviewing this checklist of items.
SHOP LOCAL: SUPPORT & PARTICIPATE
Want to reward staff while supporting Petaluma businesses? Consider purchasing Shop Petaluma e-gift cards for your incentive, employment anniversary, or holiday gift programs. More than 100 Petaluma shops, dining spots, and service businesses participate in the Shop Petaluma program.
Click HERE for a list of participants and to purchase the card. If you'd like to join that list, please contact us at [email protected].
HAVING A PARTY OUTSIDE? YOU MIGHT NEED A PERMIT.
If you wish to hold an outdoor event for your business, please note that a Zoning (Temporary Use) Permit from the Planning Division is required. Zoning permit applications should be submitted online no less than thirty (30) days no more than six months prior to the date the special activity is to commence. For more information, please contact the Planning Division at [email protected] or 707-778-4470.
STAY UPDATED ON ALL CITY NEWS
Learn about upcoming events, proposed policies, and other City news by subscribing to our twice-monthly community update and other email lists. Click HERE to choose the news you'd like to receive.