What We Support
Information Technology supports the following info tech systems and subsystems for City personnel:
350+ PC-based workstations, running Windows 10 and Microsoft Office. Workstations are primarily Dell.
50+ mobile-based computers for Police and inspectors.
Over 70 file servers of various sizes, running GIS, Windows 2012 or 2008, Exchange, SQL Server, and Internet Information Server.
Internet connectivity and email for City staff, with sophisticated anti-virus, anti-spam mechanisms.
An array of enterprise-wide systems including financial management, e-government, permitting, GIS and records systems.
A wide variety of small vertical software packages serving special needs of individual departments and users.
Wide area network using fiber, T1, Wireless, and Cisco routers.
City-wide Cisco Voice-Over-IP telephone and voicemail sytems.
Access to certain services via web portals, for City employees.
Enterprise System Catalogue
As of July 1, 2016, we are required to post a catalog of all enterprise software. Here is our report. (updated for 2019)
IT Master Plan
Our info tech systems are updated on a regular basis. Every four years, we update our info tech strategy through our IT Master Plan. Learn more about the IT Master Plan process here.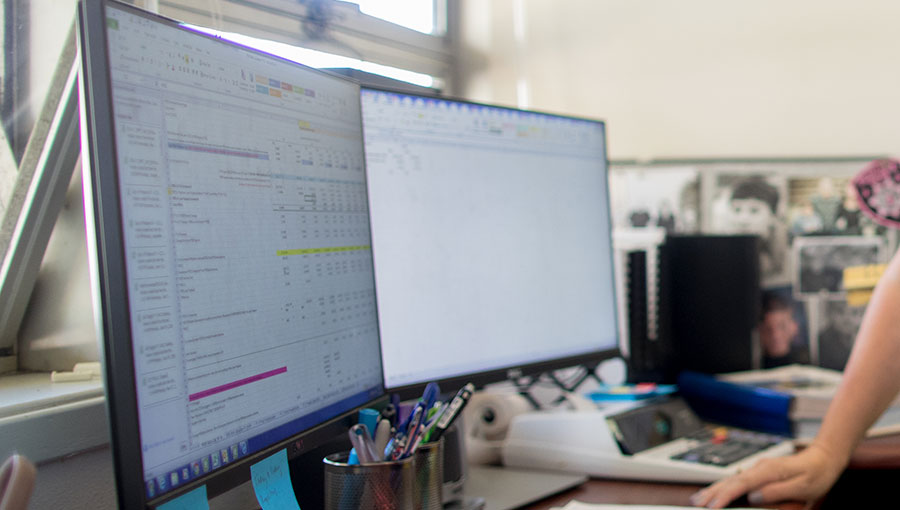 One of the primary ways we interact with the public is through our technology systems.  Keeping out technology current and robust is critical when serving our community in the 21st century.
by Ingrid Alverde