Petaluma Transit...at Your Service!
Petaluma Transit provides public transportation services on a fixed route within the city of Petaluma.
For those who are eligible under the Americans with Disabilities Act (ADA), Petaluma Paratransit provides door-to-door, shared-ride transportation within the city of Petaluma and areas outside the city within ¾ mile of an active Petaluma Transit fixed route. Go to the
Petaluma Transit website
for bus schedules, Paratransit requirements and other information.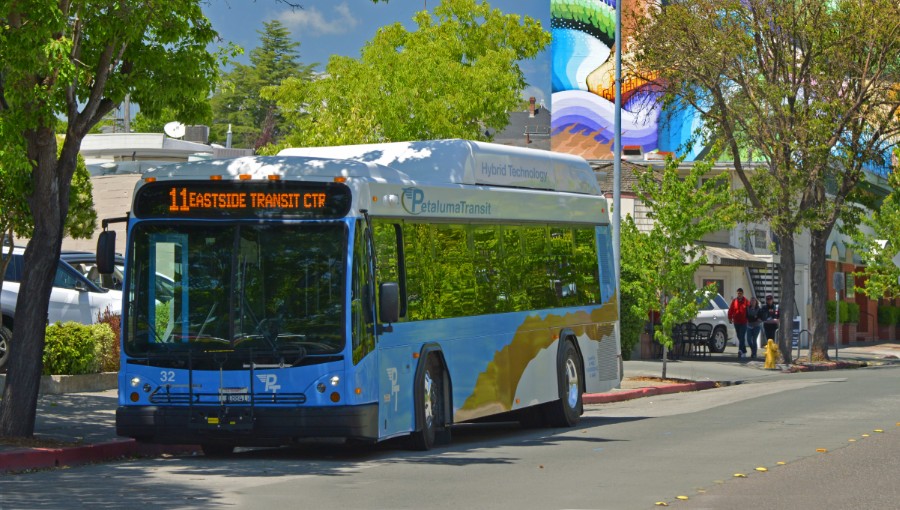 We provide safe, reliable, and local transit services to our community.
by Jared Hall, Transit Manager