OFFICE CLOSED THROUGH APRIL 6
To limit the spread of the coronavirus, the City of Petaluma has moved to an "essential services" operational model from March 17 to April 6. During that time, all City buildings will be closed to the public. All City Departments will be working at reduced staffing levels and will be providing ESSENTIAL SERVICES ONLY, primarily through e-mail and phone.
Please go to the Petaluma Transit Coronavirus web page to learn about the adjustments we have made to keep our riders and staff safe at this time.
Petaluma Transit...at Your Service!
Petaluma Transit provides public transportation services on a fixed route within the city of Petaluma.
For those who are eligible under the Americans with Disabilities Act (ADA), Petaluma Paratransit provides door-to-door, shared-ride transportation within the city of Petaluma and areas outside the city within ¾ mile of an active Petaluma Transit fixed route. Go to the
Petaluma Transit website
for bus schedules, Paratransit requirements and other information.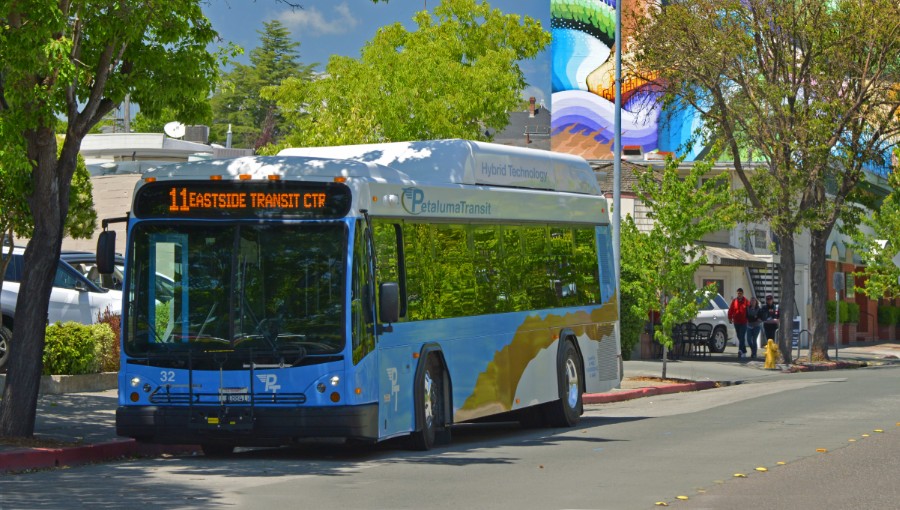 We provide safe, reliable, and local transit services to our community.
by Jared Hall, Transit Manager