The City of Petaluma is in the lowest hazard level (Tier 1) of fire threat areas identified by the California Public Utilities Commission. However, Petaluma may be affected by a power shutoff in other areas of the region or on main transmission lines coming into Petaluma.
The City of Petaluma's leadership and Emergency Operations Center staff are hard at work preparing for a potential power shutoff.  We are evaluating where we might be vulnerable, in areas such as infrastructure, relationships with other agencies that might be affected, and with all the work that needs to get done in the City.
We're also looking at ways to reduce the impact of a power shutoff on the City. And we're identifying populations and partners that may need additional education and assistance in the event of an extended power shutoff event.
We encourage the community–even more than usual–to prepare their families, businesses, and neighborhoods for any emergency, including a power shutoff.
We're continuing with our Citizens Organized to Prepare for Emergencies (COPE) training program, which we started in 2018.  Click here for more information from the City regarding disaster preparedness and our COPE program.
For information about power shutoff events and preparation, go to PG&E's website.
Read more about how the City responds to an emergency or natural disaster.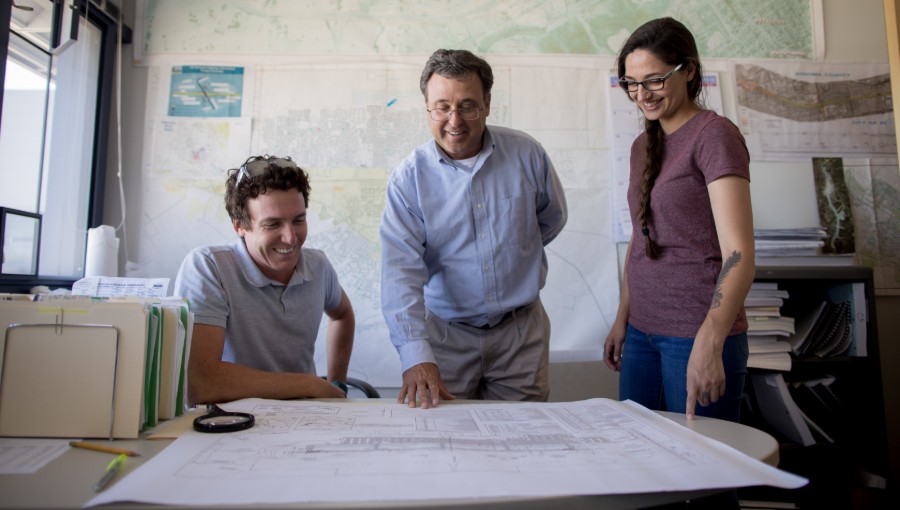 City staff is working hard to prepare for potential Public Safety Power Shutoffs.  City water and traffic infrastructure can be affected by a loss of power.
by Ingrid Alverde