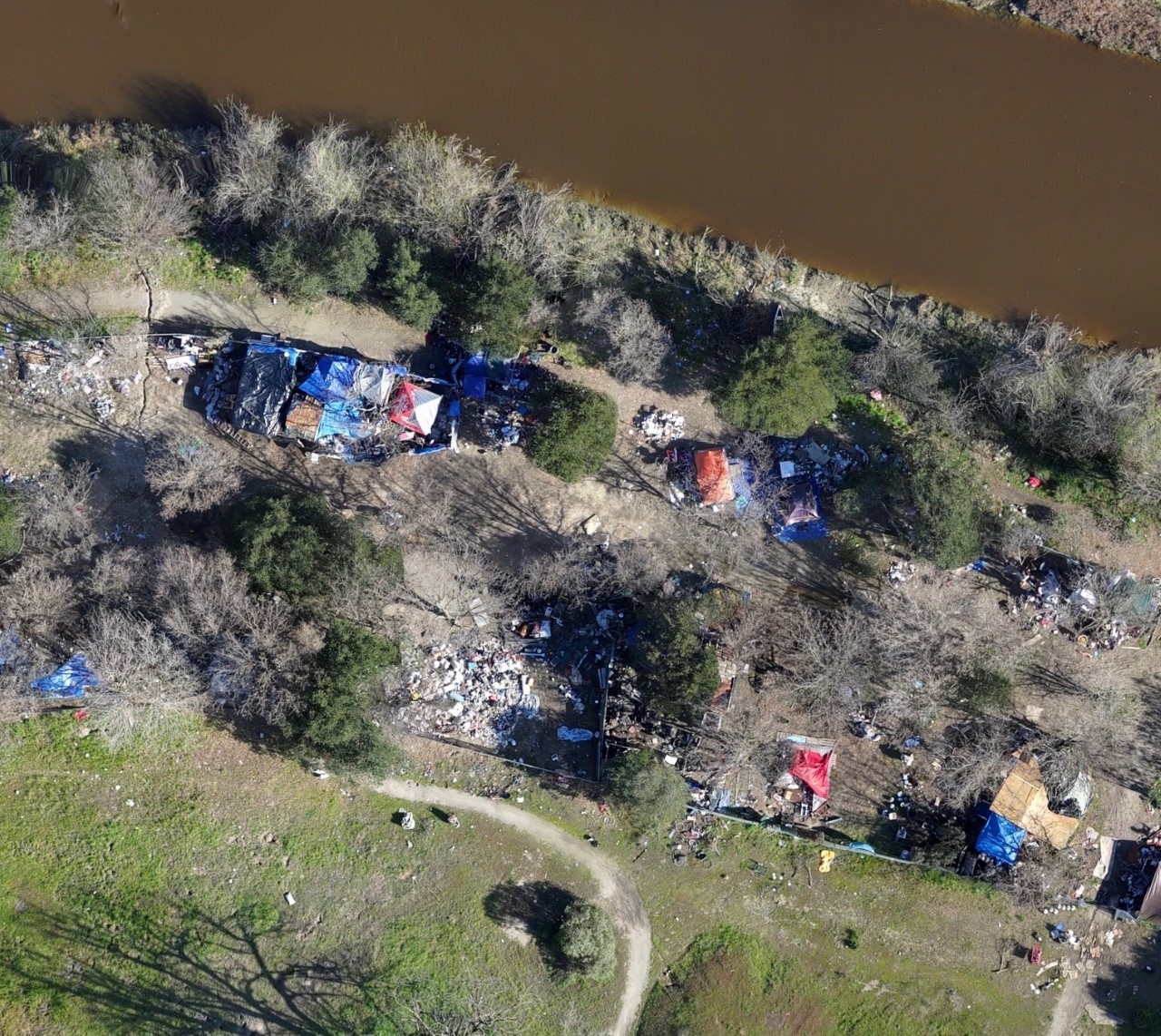 CITY OF PETALUMA PRESS RELEASE
FOR IMMEDIATE RELEASE – On Friday, Feb. 10, at 11 a.m., the Petaluma Police Department officially provided notice to individuals at the Cedar Grove encampment that it would be cleared on Monday, Feb. 13. During the last three months and again through the weekend, the PPD and our nonprofit partners at COTS have been working intensively with Cedar Grove individuals to prepare them for an eventual clearing. During this time, individuals were offered connections to services and shelter, and as of Feb. 10th, 22 of 40 or so individuals had expressed a desire for a shelter bed. 
City staff are working with our nonprofit partners to help individuals identify their next steps. Our regional shelter options include COTS' Mary Isaak Center and People's Village in Petaluma and Sam Jones Hall in Santa Rosa.  Should the individuals choose not to accept these shelter options, they will still need to move no later than the 13th.  
With around forty people at Cedar Grove over the last few months, the area has become a public health hazard for all, with human and other waste contaminating the Petaluma River and fire risk increasing for both those dwelling in the encampment and residents of adjacent neighborhoods. Together, the City and COTS have been planning a response that puts public safety first while also treating those experiencing homelessness in Cedar Grove with compassion and dignity. 
To help with the clean-up, the City is partnering with FS Global to provide bio-waste cleaning services starting on Feb. 13. The City's Public Works Department will then complete the site cleaning and install new fencing around the Cedar Grove property. Long term, we look forward to restoring the riverbank and property alongside nonprofit partners like Friends of the Petaluma River. 
We know that encampment clearings do not solve homelessness and can be disruptive for those asked to move from a location where they may have a sense of community. That's why Petaluma takes a holistic approach to homelessness by investing in our nonprofit partners and in resources that help people on the path from homelessness to housing.  
The first step is to make sure people can meet their basic needs. Petaluma's partners in this work include: COTS' Mary Isaak Center, which provides shelter and meal programs; Downtown Streets Team (DST), which provides mobile showers in addition to case management; and the City of Petaluma SAFE Team that provides crisis response, prevention, and intervention services for our most vulnerable community members experiencing mental health issues, substance abuse, 
and homelessness.  We can then connect people with employment services and mental health support – also through COTS, DST, SAFE, and other partners like Petaluma Peoples' Services Center and the Petaluma Health Center.  
The next important step – providing permanent housing – can be the hardest to achieve for many who have lived outside or unstably for long periods of time. That's why the City is supporting innovative projects like COTS' People's Village, which has served over 50 of Petaluma's most vulnerable individuals in the past year. A second collaboration with COTS, Studios at Montero, will open in Spring 2023 and offer 60 studio units of Permanent Supportive Housing with on-site support services to chronically homeless individuals. These options help highly vulnerable individuals and families find options that can work for them.  
There are no simple solutions to homelessness, but in Petaluma, we work together to provide wraparound support that can meet a range of complex needs. To learn more about services for those experiencing homelessness in Petaluma, visit our website HERE. The City's Strategic Plan to End Homelessness can be seen HERE.