PATHWAY TO HOUSING
Like most cities across the country, some members of our Petaluma community experience homelessness. There are complex reasons that lead to loss of housing and the City of Petaluma is committed to helping our most vulnerable in their time of need and protecting our community.
A COMMUNITY IN CRISIS
In September 2021, the Petaluma City Council declared a shelter crisis in Petaluma in recognition of the urgent need for shelter faced by a significant and growing number of people in the community. Declaring a "crisis" empowers the City of Petaluma to take necessary steps to address these important issues.
A COMPLEX ISSUE
"Homelessness" is a complex problem – and severe mental illness, addiction and/or major life events are not always the cause. Often, economic hardship or family issues (such as divorce or running away from an unsafe home) are factors on one's path to losing housing. What's more, the experience of homelessness itself can be traumatic. For some, these events continue to stack until finding a way out feels impossible.
Because each person's path to homelessness is unique, the services offered are tailored to the specific needs of the individual.
Click HERE to view our "Strategic Plan to End Homelessness" document and HERE to view the corresponding staff report that went to Council on June 20, 2022.
COMMUNITY UPDATES
FUNDING
We are committed to investing a significant amount of City funds to help solve the complex issue of homelessness in our community. We are also grateful to have been awarded outside funding from a variety of agencies and partners to further our efforts.
PROVIDE YOUR FEEDBACK
The City of Petaluma wants to hear your feedback on the strategic action plan to end homelessness. Please CLICK HERE to complete our survey.

2022 Homeless Services RFP
In the fall of 2022, the City of Petaluma (City) sought qualified proposals to support the implementation of the City's Three-Year Strategic Action Plan to End Homelessness. This Plan, which was adopted in June of 2022, was based on a yearlong community planning process, which included input from people with lived experience of homelessness, local service providers, and regional stakeholders. The plan aligns with City Council goals, the City Housing Element, and Climate Action Plan. Its vision is to reach functional zero chronic homelessness in Petaluma and, in the process, create a crisis response system that ensures homelessness becomes a rare, brief, and one-time experience in our community.
In case you missed the online October 25 Applicants' Information Session, you can listen to a complete recording of the meeting HERE. Included is an overview of the Request for Proposal (RFP) and brief Q&A session.
VIDEO RESOURCES
Click the links below to view council meetings and presentations on what we're doing to end homelessness in Petaluma:
Solving Homelessness in Petaluma: How You Can Give Feedback
Solving Homelessness in Petaluma: Permanent Supported Housing (PSH)
Solving Homelessness in Petaluma: Petaluma People's Services Center Programs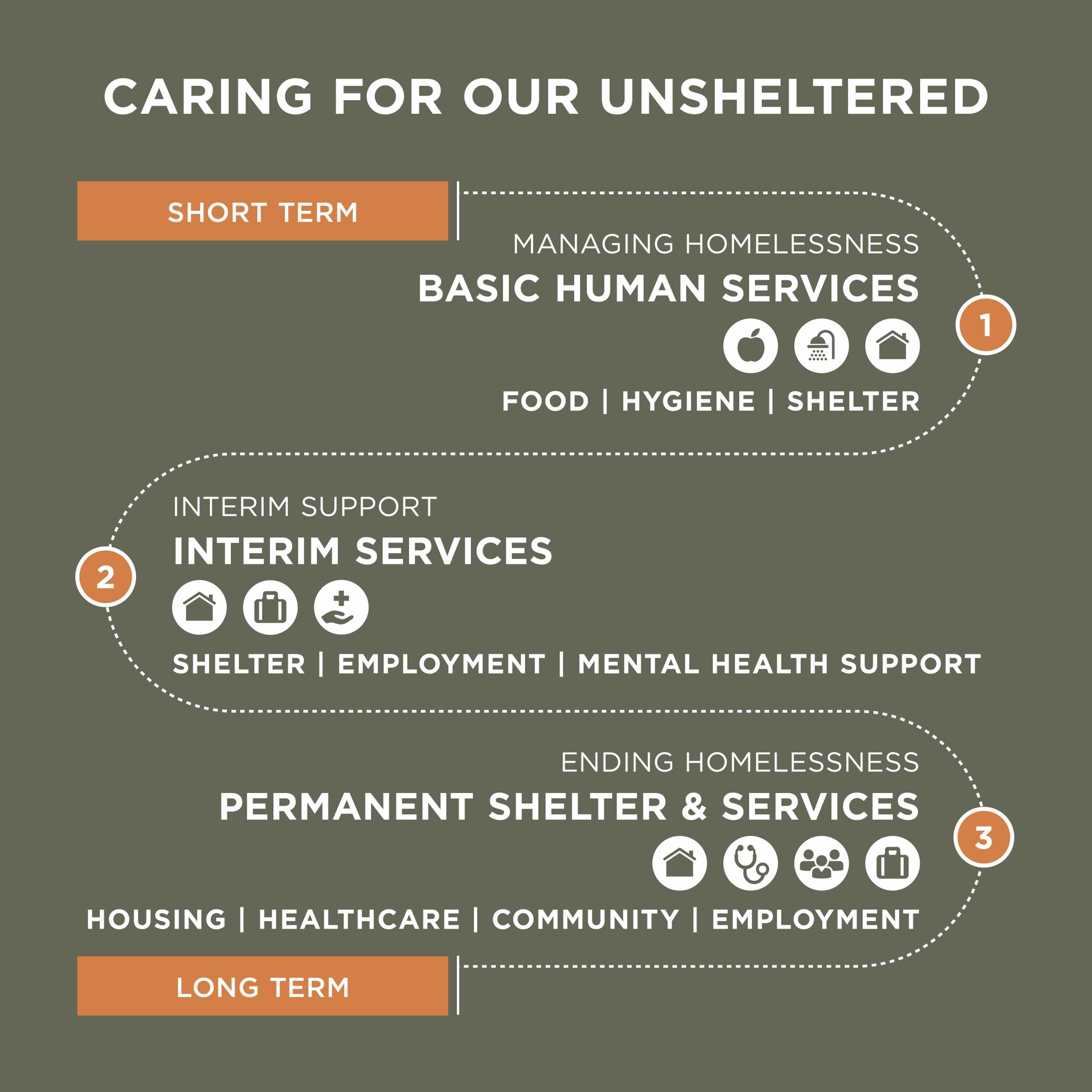 Community Partnerships
We are hard at work developing creative, compassionate, effective solutions to this intricate issue. Our efforts involve a team of community partners including local non-profits working alongside Petaluma city staff and community members.  One of the goals of our work is to identify and address the many issues that lead to homelessness. We then work together to identify solutions, build trust and offer resources while helping individuals regain their dignity, health, and a path to housing. 
Our non-profit partners do amazing work and provide invaluable services to those in need. We are proud to partner with and support the work of the following organizations: 
Provides tailored support to those striving to overcome the challenges related to homelessness. DST team members volunteer their time beautifying our community in exchange for employment and case management services to help them achieve their goals.
Created in partnership with the Committee on the Shelterless (COTS), 25 tiny home units that provide temporary shelter and case management services to help individuals reach their housing and employment goals.
In collaboration with Petaluma People Services Center (PPSC), the SAFE Team is a mobile crisis response unit that assists law enforcement in providing emergency services for issues relating to mental health, addiction, and homelessness. SAFE also offers non-emergency response for those in need and does proactive community outreach.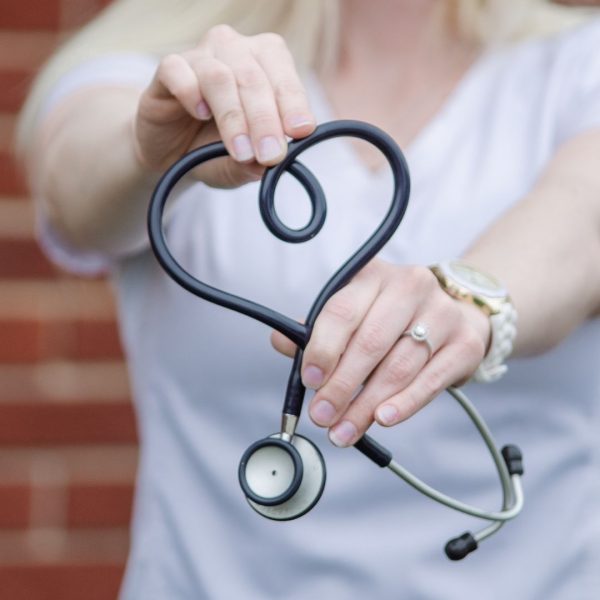 Petaluma Health Center
Provides medical services and support to those experiencing homelessness at their east Petaluma location as well as 2 days a week on-site at the Mary Isaak Center.
Petaluma People Services Center (PPSC) operates the SAFE Team and provides services rental assistance and tenant/landlord mediation to help prevent loss of housing.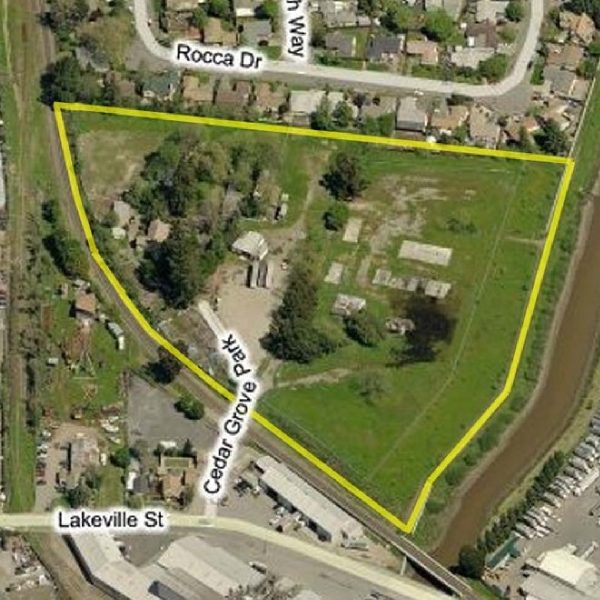 Cedar Grove
In partnership with the County of Sonoma, we will provide intensive case management services, housing placement, and environmental restoration at the Cedar Grove encampment site. Photo Credit: Loop Net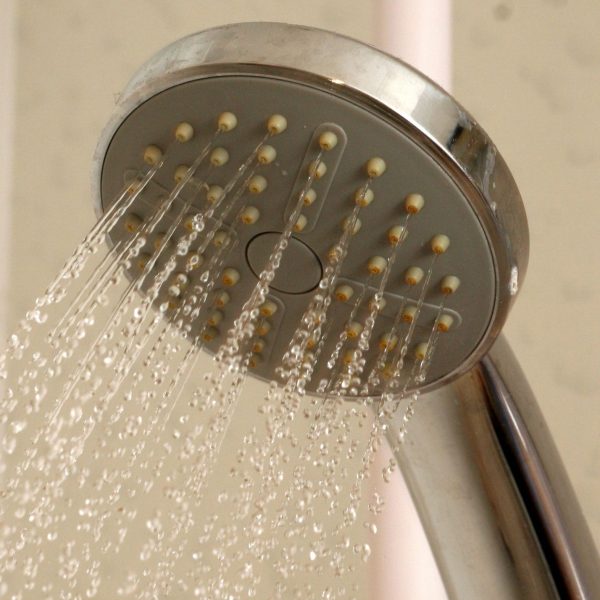 Mobile Showers
A Downtown Streets Team program that connects community members experiencing homelessness the opportunity to shower and access case management services.
The Committee on the Shelterless("COTS") has been serving Petaluma for over 30 years. COTS operates two shelters for individuals and families offering a total of 80 beds. They also help get and keep people in housing. They offer two  outreach workers who regularly make contact with homeless residents, working to understand their situations and provide connections to services.