Did you know it takes an average of 30 to 120 years for a tree to reach maturity and only 4 weeks for brown grass to be revived after going dormant.
Please prioritize watering the trees around your home instead of your lawn and other plants.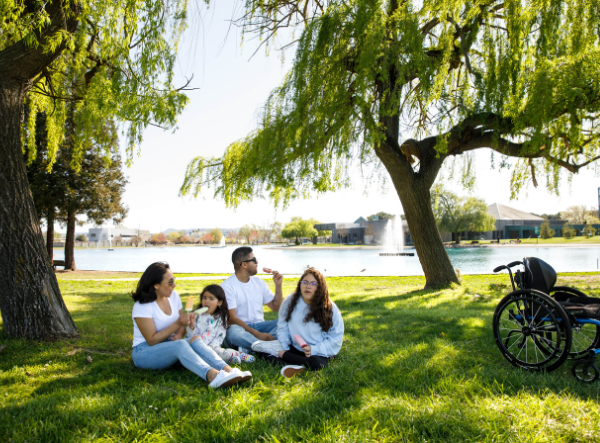 WHY SAVE TREES?
Trees help sequester carbon and provide clean air to breathe.
Mature trees add to your home value and are expensive to replace.
Trees are home to various species and help reduce noise.
IT'S EASY. HERE'S HOW:
Water trees deeply once a week.
Let the lawn go. (It's easiest to revive or replace)
Give your trees the extra water captured from your shower (Tip: Place a bucket in your shower while the water warms up!)
SIGNS YOUR TREE IS THIRSTY:
Did you know the City of Petaluma has a committee dedicated to the conservation and management of trees in our community. Learn more HERE.
To learn more about how to conserve water, please visit: cityofpetaluma.org/waterconservation
Water Conservation Line: 707-778-4507
To learn more about what the City of Petaluma is doing to conserve water and information on the Stage 3 Mandate, please visit: cityofpetaluma.org/SaveWater