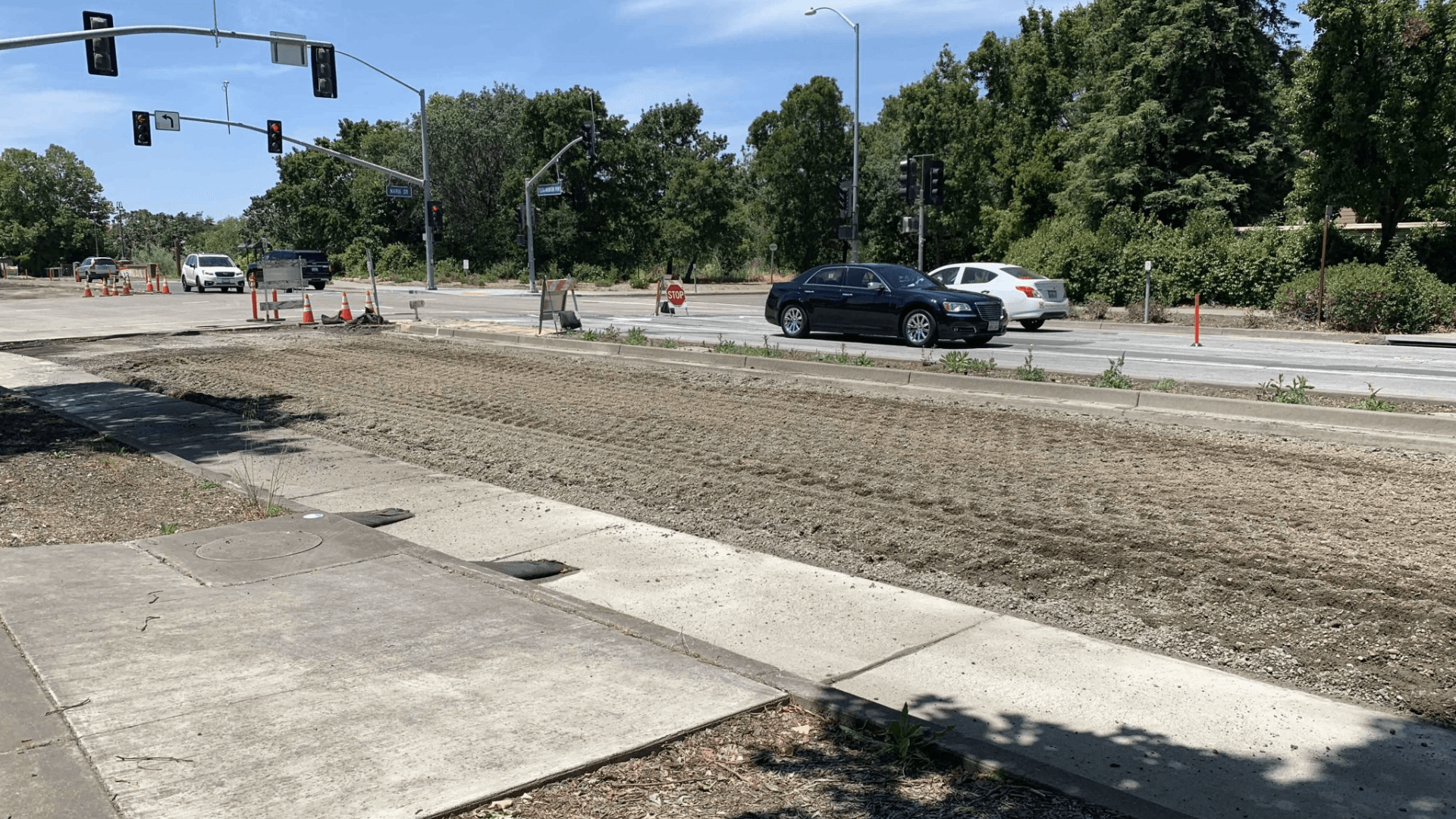 Welcome to our 4th Public Works & Utilities (PW&U) Department Spotlight! This week, we'll look at how PW&U works to ensure their projects support community priorities.  
SUPPORTING OUR COMMUNITY'S NEEDS & VALUES
The Petaluma City Council has a tradition of regularly establishing goals and priorities after extensive community input and discussion. Community members share the topics and concerns that matter to them and then City staff, at the discretion of City Council, is able to transform their input into actionable projects. One of our priorities is to achieve greenhouse gas emission carbon neutrality by the year 2030. You can learn more about our climate goals at cityofpetaluma.org/climateready.  
In support of this, the PW&U team is incorporating more environmental awareness into road projects through a process called pavement recycling.  
WHAT IS PAVEMENT RECYCLING?
Keeping our streets safe is our top priority and a crucial piece of the puzzle is to repave roads in need of repair. Pavement recycling is a method that utilizes existing, deteriorated asphalt and recycles it to create new asphalt that can be used as the base of a repaved road. The recylcing process is called Cold Central Plant Recycling (CCPR) and the result is a new road that is comparable in strength to one created using traditional repaving methods.
According to the National Center for Biotechnology Information, recycling asphalt pavements:  
Optimizes the use of natural resources 

 

Reduces the cost in the production of new asphalt 

 

Benefits the environment in the reduction of construction debris
Pavement recycling can also offer a reduction in greenhouse gas emissions through eliminating the need for long hauls to dispose of debris (see North McDowell example below). In fact, studies have shown CCPR can reduce greenhouse gas emissions by 70% or more as compared to traditional road construction methods (depending on methods and project specifics).  
WHERE CAN I SEE RECYCLED PAVEMENT IN PETALUMA?
Sonoma Mountain Parkway  
The pavement recycling process was successfully used by the PW&U team on the Sonoma Mountain Parkway reconstruction project in 2019 which significantly reduced the overall cost of the project and reduced environmental impact. 
North McDowell Boulevard  
We are also utilizing pavement recycling in our current N. McDowell Improvement project, which will smooth the surface of the road and add safety improvements that benefit all users.  
For this project, we estimate there will be 7,410 tons of existing, deteriorated asphalt to be removed. For reference, a typical dump truck (super dump) holds 18 tons.  
If we used a traditional paving method and hauled away the old asphalt, we would need 411 truckloads – which likely would have been driven to Santa Rosa (a 24-mile round trip for drop off and return).  
Because we are using pavement recycling, in addition to reducing construction debris and optimizing natural resources, we are able to keep the material in Petaluma to be recycled – saving nearly 9,000 travel miles, the equivalent of driving to Tucson, Arizona in a commercial truck! 
Stay tuned to our Community Update emails for the next Department Spotlight!