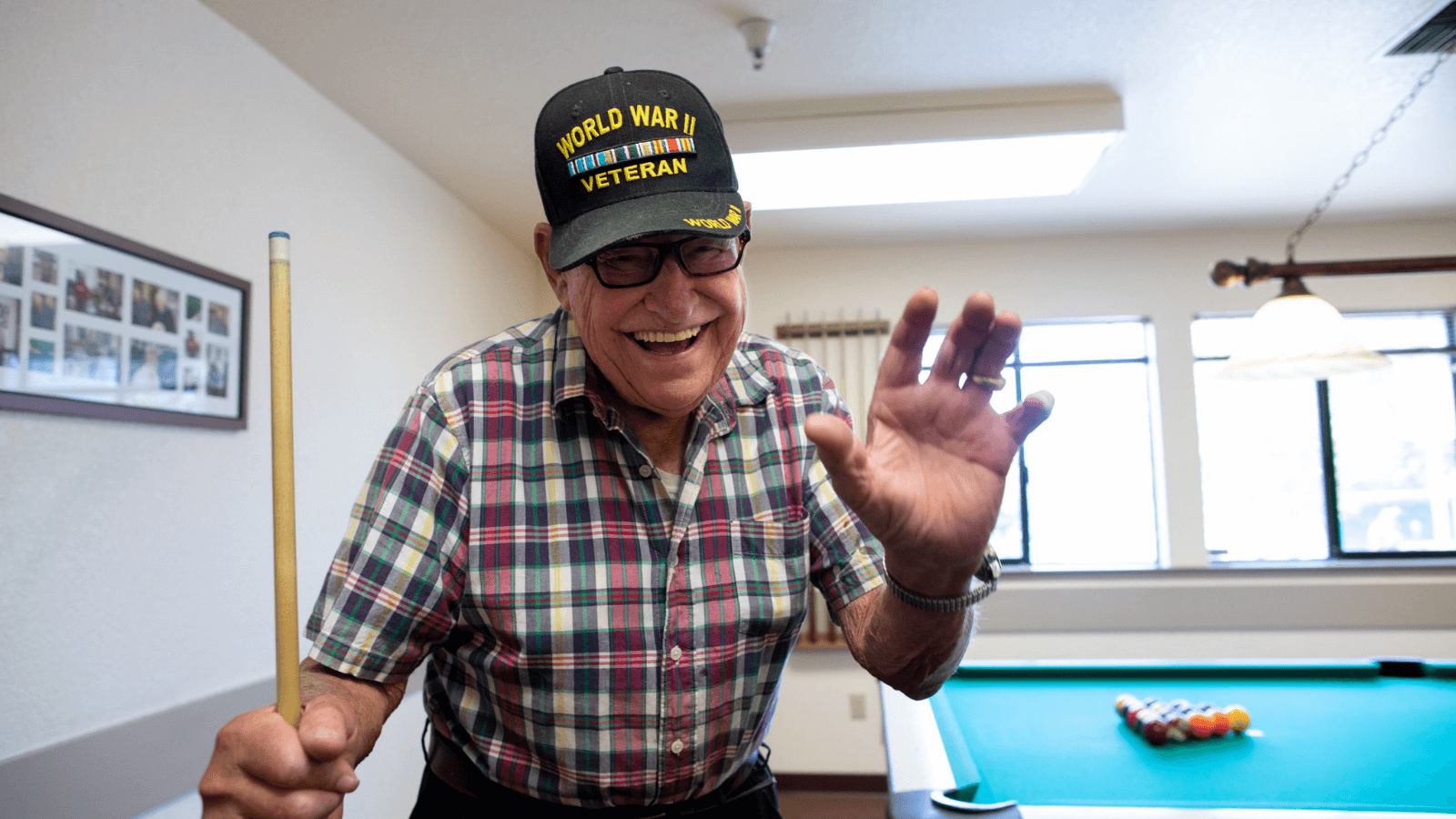 Happy Friday, Petaluma! 
We hope you're enjoying fall in Northern California as much as we are. The leaves are showing their colors and the mornings are getting crisper. What better time to cuddle up with a warm beverage and take a citywide survey (or six!)? We have options for you in today's Community Update, from street improvement to park design.
We also hope to see you out at this weekend's Veteran's Day Parade, where our City Council will be repping a new Slow the Fast Down campaign to remind drivers to keep our pace of life in Petaluma slow. Watch out for signs popping up across town — at City buildings, on buses, and on your neighbors' cars and lawns. Want to join the movement? Sign up at cityofpetaluma.org/slowdown.
We'll see you around town and in your inboxes next week for a special Holiday Events Issue. Thanks for reading!
Veterans Day Parade!
Saturday November 11, 2023
1:00 pm – 3:00 pm
Join the Petaluma community in honoring Veterans of all ages and branches of the military. This year's theme is a special salute to Iraq/Afghanistan Veterans. The parade begins at 1pm in downtown Petaluma. Music and special recognitions will take place before and after the parade in the gazebo at Walnut Park (D Street and Petaluma Blvd.). Learn more at https://petalumaveteransparade.com/index.html
Downtown Historic and Economic Opportunity Overlay Update
At last Monday's meeting, the City Council decided against a proposal to install story poles (poles that demonstrate building height) at the site of a proposed hotel at B Street and Petaluma Blvd.  They determined that doing so would not be feasible and would not provide an accurate depiction of what a hotel on that site would look or feel like. For more information about the proposed downtown hotel, visit: https://cityofpetaluma.org/ekn-appellation/
Related to but separate from the hotel, the City is also considering a new zoning overlay that would support housing and economic opportunity in select parts of our downtown that would complement our existing historic resources. The overlay provides more economic opportunity for future development while ensuring preservation of our historic buildings. The Planning Commission and Historic and Cultural Preservation Committee will be considering the overlay at their meeting on Tuesday, November 14, 2023. For more information about the overlay, visit: https://cityofpetaluma.org/downtown-housing-and-economic-opportunity-overlay/
United Against Hate Week
The City of Petaluma proudly announces its participation in the national United Against Hate Week from November 12th – 18th. Our unwavering commitment to diversity, equity, inclusion, and belonging (DEIB) is the cornerstone of our city's ethos—a stance vigorously advocated by our dedicated DEIB staff-led team.
In a concerted effort to foster solidarity and prompt community action against hate, we will be distributing posters and displaying a banner over Kentucky Street. These visual affirmations serve as a beacon for our collective stand against intolerance.
How You Can Participate:
UAH Posters: Available for pickup at the City Manager's Office from November 13th. You can also

print

your own poster.
UAH Banner: "Petaluma Stands UNITED Against Hate" will be displayed downtown over Kentucky Street from November 6th to 20th.
We invite you to visit cityofpetaluma.org/UAH for more details on how you can engage with this crucial initiative. Whether through attending city events, engaging in dialogue, or displaying a poster, your action contributes to our city's legacy of unity and peace.
PPD Announces the Launch of Lights On! Program
Did you hear? The Petaluma Police Department just launched "Lights On!" and we're the first department in Northern California to do it!
Lights On! is a grant-funded program designed to assist our community members by providing them with vouchers for light-repair services rather than a citation. Here's how it works:
Officers provide vouchers to drivers with burned-out headlights, taillights, brake lights, or turn signals.

Drivers would then redeem the vouchers at a local participating auto shop and be provided with a brief  survey regarding their interaction with the office.

The light would be repaired for them at no cost (up to $250) and the auto shop would then be reimbursed by Lights On!
Lights On! is intended to help improve police and community relations by creating a positive solution to a societal problem – instead of citing drivers for broken lights, we can now issue vouchers to encourage the replacement of lighting equipment and mitigate what often becomes a downward spiral for lower income members of our communities.
Our #1 goal is always to keep our community safe – not to burden someone with a ticket for an equipment violation, and one of the ways we can do that is through this program. We're focused on increasing traffic safety for all motorists, bicyclists, and pedestrians and eager to be innovative in adapting new policing strategies to increase effectiveness.
We're proud to be the first agency in Northern California to launch this program, and grateful to have the generous support from Hansel and Local Heroes who have partnered with us to make it happen.
If you would like to learn more about the program, or would like to register your autoshop, check out our full Nixle press release at: https://local.nixle.com/alert/10409997/?sub_id=0.
Reminder: Shollenberger Park Closed, M-F through Jan. 2024
This fall, PG&E is repairing and upgrading gas lines that run underneath Shollenberger Park. The Park will be closed Monday through Fridays from October 2023-January 2024 (but open on weekends and holidays).
You can learn more about gas pipeline safety by visiting PG&E online at pge.com/gas or by calling 1-800-743-5000. For questions regarding this project, please call 707-321-8430 or email [email protected]. Thank you for your patience while PG&E works as quickly and safely as possible.
CITYWIDE SURVEYS
With funding from sources like Measure M, Measure U, and external grants, Petaluma is poised to make some incredible improvements in the coming years. We don't do this work alone, though — we need your partnership and your ideas to make these initiatives the best that they can be. 
This fall, we have active surveys on a range of projects, and we invite you to take them all — or find the subjects you're most passionate about and dive in! You can see everything at our page HERE, or click below to share your thoughts on issues that matter to you.
ReLeaf Petaluma: Fall Planting Season is Underway!
Releaf Petaluma, a home grown organization dedicated to planting California native trees and shrubs to fight climate change and support biodiversity, has been very busy laying the groundwork for this fall's tree plantings. We've worked with the City of Petaluma to choose sites that are desperately in need of increased tree canopy, consulted with our volunteer tree experts and landscape designers to choose the right trees for each site, and worked very hard to secure funding. Now the real fun begins because It's time to get the trees into the ground!  
This season we will be planting in 8 city parks and 4 secondary schools. Upcoming planting dates are:
November 18th at Miwok Park

December 2nd at Anna's Meadow and Turnbridge Parks

December 2nd at La Tercera Park for a special Youth Planting Social (ages 14+)

December 16th at Fox Hollow Park 
Use this link to find out more and sign up for planting trees or other support roles.   https://www.releafpetaluma.org/
JOIN OUR PETALUMA TEAM! 
The City of Petaluma is looking for talented people to join our team! Please click the links below for more information about our open positions. CLICK HERE for a full list of career opportunities.
Associate/Senior Civil Engineer
Deputy Director of Parks and Recreation
Part Time Emergency Medical Technician
Part Time Recreation Specialist – Senior Center
Police Officer (Current Academy Attendees and Graduates)
Public Safety Dispatcher – Lateral
Senior Transit Planner (Grants Management) / Transit Planner II
UPCOMING MEETINGS
The City of Petaluma is hard at work for our community. Please check out our upcoming meetings and click on the links below for more information:
November 14, 6:00pm – Planning Commission Meeting
November 15, 3:30pm – Tree Advisory Committee Meeting
November 15, 6:00pm – Recreation, Music & Parks Commission Meeting
November 16, 6:30pm – General Plan Advisory Committee Meeting
November 20, 5:30pm – City Council Meeting
November 27, 6:00pm – Public Art Committee Meeting
November 28, 6:00pm – Planning Commission Meeting
Check for upcoming meetings, agendas, and how to participate on the City's meeting webpage: https://cityofpetaluma.org/meetings/