The Economic Development (ED) Division helps local business start, connect and grow. Start up businesses can get advice, find real estate and navigate the City's permitting process with ED staff.  Growing businesses can get help finding employees, expanding their spaces and meeting other business leaders. We organize industry groups to help like businesses connect and support each other. Finally, we promote Petaluma as an ideal business and career destination.
Petaluma's business community is most known for its dedication to values such as: philanthropy, sustainability, innovation, family, remaining active and growth. Companies range from high tech, specialty food and beverage processing, advanced manufacturing, consumer products, green technology, and life sciences.
If your curious about how Petaluma's Economy is performing, check out our dashboard to get stats on City Revenues, jobs and real estate vacancies.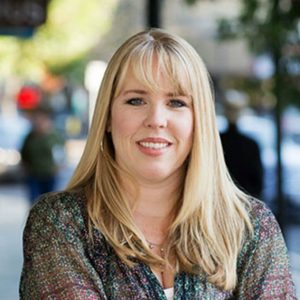 Ingrid Alverde began her city government career in 1994 after graduating with a degree in Urban Studies and Planning from the University of California San Diego.  She is passionate about making cities work better for everyone.
"I am blessed that I get to spend my working hours focusing on how to make Petaluma work better for everyone.  I was once told that when you love what you do, you will never work a day in your life.  So instead of working, I spend my days using my skills to help others."