ELECTIONS
The City of Petaluma conducts general municipal elections on the first Tuesday after the first Monday in November of even-numbered years. The right to vote is a fundamental freedom guaranteed by the Constitution of the United States. It allows us the right to choose the people who represent us and make the laws that we all live under. We encourage you to REGISTER TO VOTE and, if you're interested, to run for public office.
The City Clerk serves as the City's Election Official who, with support from the Sonoma County Registrar of Voters, administers Federal, State and Local procedures through which local government representatives are elected. The City Clerk assists candidates in meeting their legal responsibilities before, during and after an election. From election pre-planning to certification of election results and filing of final campaign disclosure documents, the City Clerk manages the elections process which forms the foundation of our democratic system of government.
DISTRICT ELECTIONS
The upcoming November 8, 2022 General Municipal Election will be the first district-based election for the City of Petaluma. Use the City's district lookup tool to find your voting district and additional information and resources: FIND MY DISTRICT. To learn more about the City of Petaluma's transition to district elections in 2022, please click here.
NOVEMBER 8, 2022, GENERAL MUNICIPAL ELECTION
CAMPAIGN FINANCE DISCLOSURES
Candidates must file a FPPC Form 501 before soliciting or receiving contributions. This form is to be filed hard-copy at the City Clerk's Office. This form is considered filed the date it is postmarked or hand delivered. The City Clerk's Office has limited counter hours, from 10am - 2pm on Tuesdays and Thursdays. The form can be mailed outside of those hours and will be considered filed as of the date it is postmarked.
Additional campaign finance disclosures are due throughout the election period. All disclosures are to be filed electronically through the City's approved electronic filing system: NetFile. Information regarding when and where to file the various statements is available here: www.fppc.ca.gov/learn/campaign-rules.html.
All campaign finance disclosures are available to the public here: CAMPAIGN FINANCE DISCLOSURES
CANDIDATES FOR 2022 ELECTION
The nomination period for the November 8, 2022 General Municipal Election is now closed. The final list of candidates is below.
*available for public review
Name
Ballot Designation
District/Seat
Contact Information
Code of Fair Campaign Practices Pledge
Kevin McDonnell 
Petaluma City Councilmember*
At-Large Mayor
[email protected]
Yes*
D'Lynda Fischer
Petaluma City Councilmember*
At-Large Mayor
707-775-4483
40 Fourth Street #280
[email protected]
Yes*
Patrick Flower
Retired Process Re-Engineer*
At-Large Mayor
707-769-0416
1917 Falcon Ridge Dr.
Yes*
Susan Kirks
Conservation Consultant
At-Large Mayor
707-779-9788
911 Lakeville St., #142
[email protected]
Yes*
Janice Cader Thompson
Community Volunteer*
District 1 Councilmember
707-774-5912
732 Carlsbad Ct
Yes*
Dylan Lloyd
Information Technology Consultant*
District 1 Councilmember
707-527-2527
1425 Sylvia Way
Yes*
David Adams
Business Owner/ Realtor*
District 2 Councilmember
707-694-0988
Yes*
John Shribbs
Teacher/Scientist/ Conservationist*
District 2 Councilmember
707-479-5651
108 Wyndham Way
Yes*
Bobb Kosoff
Medical Professional*
District 2 Councilmember
707-779-2466
Yes*
Robert Conklin
Truck Driver*
District 3 Councilmember
N/A
Yes*
Karen Nau
Teacher/Parent*
District 3 Councilmember
707-529-2487
1268 Berrydale Dr
Yes*
John Hanania
Small Business Owner*
District 3 Councilmember
707-766-4754
1505 Eric Ct
[email protected]
[email protected]
Yes*
Contact the Sonoma County Registrar of Voters for information on the Petaluma School Board Election*
POLITICAL AND CAMPAIGN SIGNS
Political and campaign signs do not require a permit. Signs on behalf of candidates or measures shall be erected not earlier than 90 days prior to the election (Wednesday, August 10, 2022) and shall be removed within 15 days after such election (Wednesday, November 23, 2022). Additional restrictions, including size and permitted locations, are listed in Section 20.100 of the City's Implementing Zoning Ordinance, available here: Zoning Ordinance Section 20.100.
CODE OF FAIR CAMPAIGN PRACTICES PLEDGE
Candidates may voluntarily take the Code of Fair Campaign Practices Pledge (Division 20, Chapter 5, Elections Code). The table above indicates which candidates subscribed to the following:
There are basic principles of decency, honesty, and fair play which every candidate for public office in the State of California has a moral obligation to observe and uphold in order that, after vigorously contested but fairly conducted campaigns, our citizens may exercise their constitutional right to a free and untrammeled choice and the will of the people may be fully and clearly expressed on the issues.
THEREFORE:
I SHALL CONDUCT my campaign openly and publicly, discussing the issues as I see them, presenting my record and policies
with sincerity and frankness, and criticizing without fear or favor the record and policies of my opponents or political parties that merit this
criticism.
I SHALL NOT USE OR PERMIT the use of character defamation, whispering campaigns, libel, slander, or scurrilous attacks on
any candidate or his or her personal or family life.
I SHALL NOT USE OR PERMIT any appeal to negative prejudice based on a candidate's actual or perceived race, religious
creed, color, national origin, ancestry, physical disability, mental disability, medical condition, marital status, age, sexual orientation, sex,
including gender identity, or any other characteristic set forth in Section 12940 of the Government Code, or association with another person
who has any of the actual or perceived characteristics set forth in Section 12940 of the Government Code.
I SHALL NOT USE OR PERMIT any dishonest or unethical practice that tends to corrupt or undermine our American system of
free elections, or that hampers or prevents the full and free expression of the will of the voters including acts intended to hinder or prevent any
eligible person from registering to vote, enrolling to vote, or voting.
I SHALL NOT coerce election help or campaign contributions for myself or for any other candidate from my employees.
I SHALL IMMEDIATELY AND PUBLICLY REPUDIATE support deriving from any individual or group that resorts, on behalf of
my candidacy or in opposition to that of my opponent, to the methods and tactics that I condemn. I shall accept responsibility to take firm action
against any subordinate who violates any provision of this code or the laws governing elections.
I SHALL DEFEND AND UPHOLD the right of every qualified American voter to full and equal participation in the electoral
process.
I, the undersigned, candidate for election to public office in the State of California or treasurer or chairperson of a committee
making any independent expenditures, hereby voluntarily endorse, subscribe to, and solemnly pledge myself to conduct my campaign in
accordance with the above principles and practices.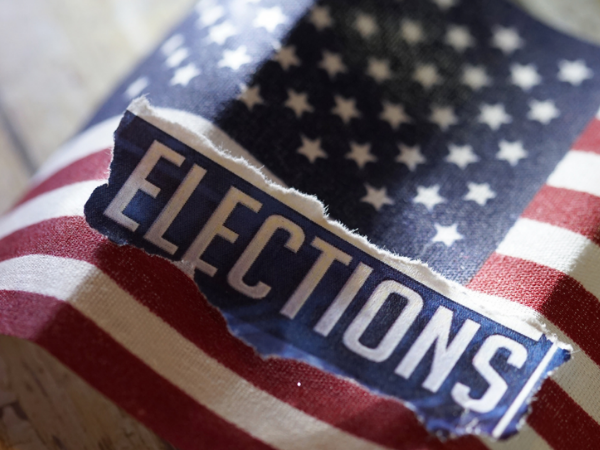 City Clerk's Office
City Clerk's Office
11 English Street
Petaluma, CA 94952
[email protected]
(707) 778-4360
City Clerk's Office Hours:
Virtually 8:00am-5:00pm Mon-Thurs
In-Person 10:00am-2:00pm Tues/Thurs
Closed on Fridays
Also available by appointment
*Nomination papers may be pulled and filed by appointment only