Supporting our Elected Decision Makers while Overseeing the Day to Day
We sit at the intersection of the big decisions made in the Council Chambers and the team of folks providing day to day essential services. This is called a City Manager form of government where elected decision makers determine the way a city works, and the City Manager carries out those duties. For instance, the City Council decides to reconstruct a road using grant and city funds. The City Manager oversees the team that draws the plans, hires the contractor and makes sure the project is done according to plans, codes and laws. If the City Council is like a board of directors, the City Manager is the CEO.
Our City Manager makes sure the Council has the information they need to make important decisions and then she oversees the teams that make those decisions become a reality. She coordinates City work with other Cities and regional agencies, she sets the tone for staff and she makes all the hard decisions. As the saying goes… the buck stops at the top!
In addition to overseeing the big picture, the manager also oversees the Planning, Building, Technology, Economic Development and Housing divisions.
The City Manager's salary and benefit information can be found in the Manager's Employment Agreement.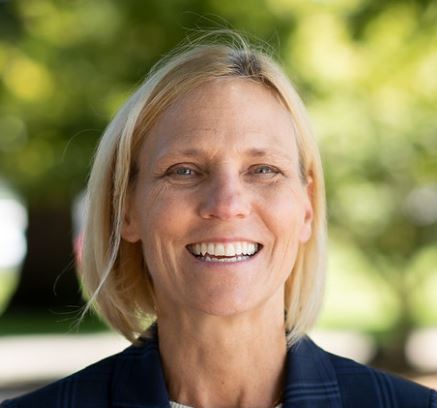 Peggy Flynn was named the City of Petaluma's tenth City Manager in February, 2019. She brings more than 25 years of public sector experience, having served in communications and leadership positions for the City of Novato, the Santa Clara Valley Water District, and the San Jose Redevelopment Agency.
"Being Petaluma's City Manager is a dream come true. I'm honored to work alongside experienced, professional, and dedicated staff and City Council members to serve residents and businesses.  As a long-time member of this community, I am deeply committed to ensuring a thriving Petaluma for generations to come."