Petaluma Commits to Zero Waste
The City of Petaluma has committed to drastically reducing our environmental footprint and becoming carbon neutral* by the year 2030. Keeping food out of our landfills is a great way to help prevent climate and air pollution. Commercial customers can now sign up for a FREE composting program (residential customers can already put their food waste in their free green bin!).
Maximum allowable rates for solid waste services will be increased in 2021 and 2022. Solid Waste Services include collection, processing, and disposal of landfilled waste, recyclables, and organic materials. These services are provided by an exclusive franchise agreement between the City of Petaluma and Recology Sonoma Marin.
The franchise agreement is a contract that establishes the services to be provided by Recology and the maximum rates they can charge customers for the services. The proposed maximum rate increases will take place on February 1, 2021, July 1, 2021, and July 1, 2022.
Recology Sonoma Marin, Petaluma - Rates Effective 2/1/2021
Council Staff Report: Recology Detailed Rate Review
*Carbon neutrality is achieved through reducing carbon emissions and balancing carbon emissions through carbon offsets (programs that sequester/remove carbon from the atmosphere to make up for emissions elsewhere).
The City of Petaluma contracts with Recology for recycling, organics, and solid waste services.
The company has a well-organized website with information on everything from how to pay your bill to how to cut your household waste.
Please contact Recology directly with questions or concerns about schedule changes, billing, and other matters related to the services they provide and/or your account. They are experts in this field and have access to your account, so please give them a chance to answer your questions.
Tel: (800) 243-0291
Email: [email protected]
Web: https://www.recology.com/recology-sonoma-marin/contact/
If there is an issue they are unable to resolve to your satisfaction, or if there is an issue of which you believe City staff should be aware, please fill out the form below and someone will reach out to you.
Free e-Waste and toxic disposal is available through Zero Waste Sonoma and Clean Harbors Environmental Services by appointment. To schedule an appointment please contact Clean Harbors at (707) 795-2025. More info is available on the Zero Waste Sonoma website.
The Household Hazardous Waste (HHW) Facility is open every week for free drop-off of toxics from Sonoma County residents.
Bring your ID to prove residency.
Location: 500 Mecham Road, Petaluma
Appointment: Not required
Hours: Thursday, Friday & Saturday, 7:30 am-2:30 pm.
Garbage, Recycling, and Composting Laws
Businesses creating more than 4 cubic yards of garbage, recycling, or compost are required by State law to participate in recycling and composting programs. Multifamily complexes are required to participate in recycling programs but are not required to compost food waste.
For more information about the requirements for recycling, composting and other State requirements please visit Zero Waste Sonoma's website.
For information about composting at home, please visit this page.
Sonoma County Zero Waste Guide
Making strides toward diverting materials from landfill disposal and the greenhouse gas methane caused by landfills, Zero Waste Sonoma has put together the following Zero Waste Guide, formerly the Recycle Guide, for individuals and businesses. Zero Waste Sonoma is the new name of the Sonoma County Waste Management Agency, a joint powers authority of the nine incorporated cities and the County of Sonoma. Click on the guide below for more information:
Sonoma County 2023 Zero Waste Guide
Guía Cero Residuos del Condado de Sonoma 2023
Debris Box Service Providers
Only companies which have a specific franchise agreement with the City of Petaluma are allowed to provide debris box service within city limits.  Currently the list of companies allowed to provide this service include:
Solid Waste Franchises
State law (AB 2048) requires cities to post electronic copies of solid waste franchises.  Below are the current agreements between the City of Petaluma and solid waste franchisees:
Franchise Agreement for Collection, Disposal, and Processing of Mixed Materials and Organic Materials and Related Activities (Recology Sonoma Marin)
Non-Exclusive Debris Box Service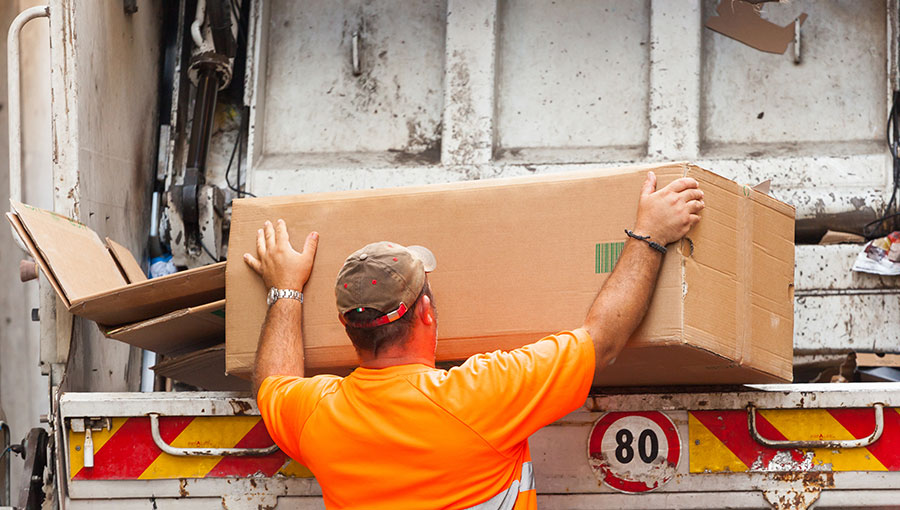 The City of Petaluma is part of Zero Waste Sonoma. We are working hard to support zero waste initiatives.