Introduction
Lucchesi Park is home to a regulation-sized all-weather synthetic multi-use soccer/lacrosse field that is a popular destination for community sports groups due to its year-round access and lighting. On any given day, you can see youth and adult soccer, lacrosse, ultimate frisbee, and/or specialty camps enjoying the space.  
Fun fact: Measuring 120 x 80 yards, Lucchesi field is 15-20 yards wider than a standard regulation high school field, offering a unique playing space in Sonoma County for recreational and competitive sports alike.   
Current Condition
This well-used field is made of synthetic turf which was first installed in 2000 and resurfaced in 2010. The field has gone beyond its 10-year lifecycle and needs replacement. 
Importance of Replacement
To provide the community with access to a high-quality field that can be used year-round and for all-day play, a field replacement is required. To ensure a replacement project meet the needs of the community, we're are focused on making improvements to the following areas: 
Options for Field Replacement
There are many options available to replace the current turf – the top 2 being high quality all-weather synthetic turf or installing natural grass. We will explore these options and work with our community to find the solution that best suits the individual needs of Petaluma's field users - now and into the future.  
Join the Conversation
Take Our Survey
Let us know your thoughts! Click below to take our survey:
Watch Recordings of Past Community Meetings
Want to learn more about the Lucchesi Turf Field Replacement project and help shape the future of playing fields in Petaluma? Please feel free to watch the following recordings of our past Community Meetings.
Climate Action Commission Meeting Recording - Thursday, April 13
Recreation, Music, and Parks Commission Meeting Recording - Wednesday, May 17
Powerpoint Slides shown in Recreation, Music, and Parks Commission Meeting Recording - Wednesday, May 17
Project Location
Lucchesi Park
Timeline/Project Status
In Planning Stage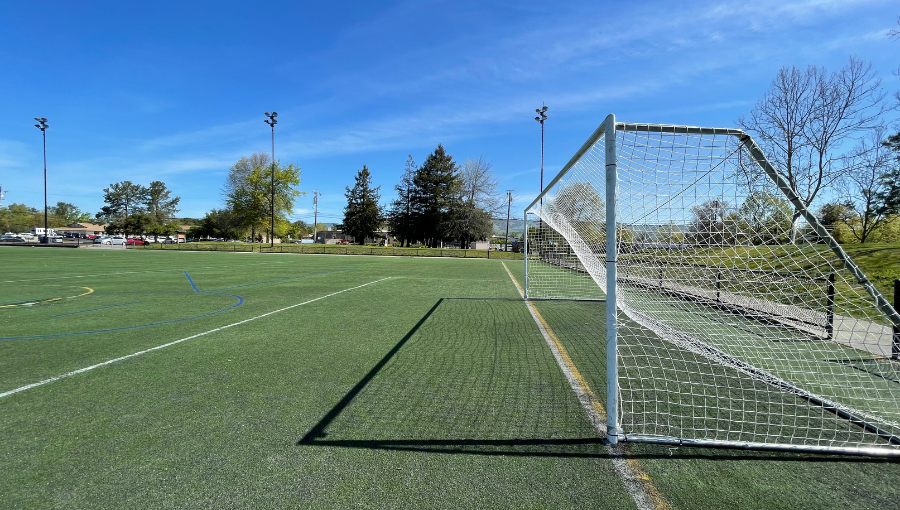 Sign Up to Receive Project Updates
Please sign up below to receive project updates and comment to let us know what you think. Community feedback will be reviewed and considered by City staff.