What is the Permit?
An Industrial Wastewater Permit defines the conditions a business must follow to discharge wastewater to the City's sewer system. These wastewater conditions might include discharge amount, rate of flow, and strength of waste. The permit also defines reporting requirements, e.g., how often a business must provide updated information on operations related to its wastewater discharge.
Who Needs this Permit?
You need this permit if your business discharges wastewater as part of its manufacturing processes or other operations. If your business produces a large volume of wastewater and/or "high strength" wastewater, you might need to install special equipment to comply with the City of Petaluma's municipal code.
The types of businesses that need this permit include:
Beverage Producers: e.g., beer, wine, spirits, kombucha, and milk
Food Producers: e.g., cheese, ice cream, nut products, and bread
Meat processing and packing facilities
Large-scale fruit/vegetable processors and/or packagers: e.g., sauces, jams, oils, and pickled vegetables
Pharmaceutical Producers
Metal-working industries that produce wastewater: e.g., machine shops, and metal plating shops
Producers of personal care products: e.g., soaps, shampoo, and health care products
Print shops
Producers of plastic materials or products
How?
You will need to submit a short survey to determine whether you will have to apply for a permit.  In this short survey you will describe the details of your business and how it relates to the wastewater you intend on discharging to the City sewer system. Contact the Environmental Compliance Inspector (707-776-3777) in the Environmental Services Division to identify whether you'll need the permit and how to apply.
Timing and Cost
There are no costs associated with the application or receiving of a wastewater discharge permit.  All subsequent inspections that might be performed under the permit are free of cost.  The application review process primarily involves the Environmental Services team. However, if special equipment needs to be installed, additional permits from the Building Division and the Fire Prevention Division will be needed. Processing time can take several months depending on the project's complexity.
Questions?
If you are unsure whether you need this permit, contact the Environmental Compliance Inspector in the Environmental Services Division, by email or call (707-776-3777).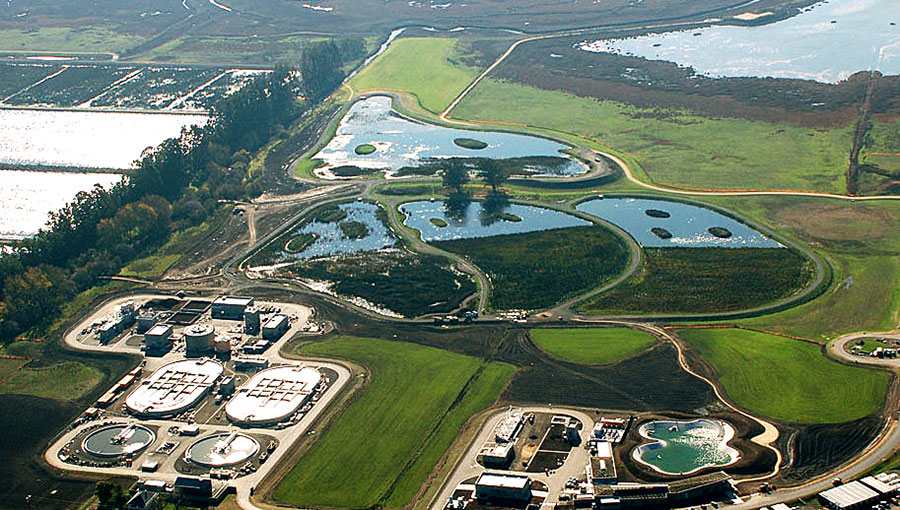 Industrial Wastewater permits help the City monitor the quality and amount of wastewater going into our treatment facility, with the ultimate goal of keeping the facility working efficiently and safely.