The City of Petaluma offers services for boaters at the Marina, located next to the Sheraton Hotel on Baywood Drive, and the Turning Basin, located near the downtown area.
This page provides basic information about both amenities. For more details, download our FAQs.
Submit a maintenance request for the Marina.
Location & Phone
Marina
781 Baywood Drive
Petaluma, CA 94954
(located next to the Boat Launch, between Hwy 101 overpass and the Sheraton Hotel)
Tel: 707-778-4489
Operating Hours
Monday thru Thursday 8:00 a.m. – 5:00 p.m.
Friday 8:00 a.m. - 4:00 p.m.
Fuel Dock Hours: By Appt. 707.778.4303, option 1
The Marina is staffed Monday thru Thursday, 8:00 a.m. - 5:00 p.m. and Friday, 8:00 a.m. - 4:00 p.m.
Services
Key Controlled Security Gates
167 Slips
Telephone Service
Private Restrooms/Showers for boaters
Free Parking for boaters
Full-service utilities, including water, waste pump, 30 AMP electrical service
Kayak Storage Available
Fuel
Fuel
Fuel Dock Hours
By appointment call 707.778.4303, option 1
Fuel Types
Midgrade Unleaded: $4.12 per gallon
ULSD Dyed #2 Diesel: $4.10 per gallon
Rates and Fees
LAUNCH FEES
Day Use: $6.00
Season Pass - June 1 through May 31: $55.00
Senior Season Pass - (62 and Older): $28.00
FUEL
Midgrade Unleaded: $4.12 per gallon
ULSD Dyed #2 Diesel: $4.10 per gallon
KAYAK STORAGE RATES
$105.00 per kayak, per quarter year (3 months) and a required key deposit.
SLIP RATES
$6.38 per foot up to 29 feet and $7.15 per foot for 30 feet and larger for vessel or slip, whichever is greater. Larger end ties available
Marina Transient Fee: $31 per day Short Term Rental Agreement
Turning Basin Transient Fee: $31 per day
Slip Rental Requirements
First month rent paid
Security deposit equal to one month's rent.
Gate key deposit, $30.00 per key.
Application approved by Harbormaster.
Insurance approved by the City of Petaluma
Copy of current boat registration.
Closed Areas
Marina: Boat Dock Wash
Turning Basin: Yacht Club side and a portion of the north side (please do not dock in closed areas)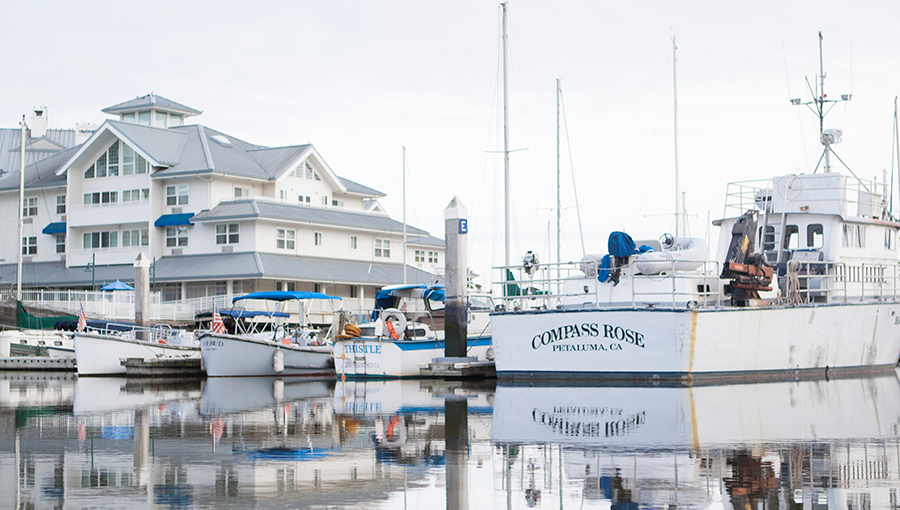 The Petaluma River is a tidal slough that runs fourteen miles from the north end of Petaluma to the San Pablo Bay. Stay aware of tides and weather conditions and always use safe boating practices.
- Josh McKeighan, Marina Manager