Para ver esta página en español, haga clic en el ícono del Planeta Tierra ("Translate"/Traducir) en la parte superior derecha.
Transform your thirsty lawn with our FREE program!
The City of Petaluma is dedicated to helping water customers save water year-round. By transforming your lawn to a drought-tolerant mulched landscape, you can greatly lower your annual water use. Mulch Madness is a FREE turf conversion program for residents and businesses who want to sheet mulch over their lawns. This program includes free sheet mulching supplies (compost, cardboard, mulch) and delivery. Scroll down to see some before and after photos.
Qualified customers can also set up a free garden consultation with the Garden Sense program to help discuss a plan for a water-wise mulched landscape.
To schedule your on-site appointment to see if you qualify, email [email protected] or call (707) 778-4507.
How does it work?
To qualify, a single family residential and multifamily residential water customers must first sign up for a Water-Wise HouseCall, another great free program offered by the City of Petaluma. A trained Environmental Services Technician will evaluate your turf area and determine if you qualify for the program. Commercial accounts must also call first and have a representative from the City visit their site to evaluate the landscape. The Mulch Madness program runs year-round.
Upon being qualified by the Technician, you will be provided with the contact information for the vendors whom you will be coordinating with to receive your sheet mulching supplies. Our vendors will be providing you with mulch, compost, cardboard, and a drip irrigation conversion kit. (Kits only available to single family residential accounts).
Program Rules and How to Qualify
Appointments are available Monday through Thursday. In order to qualify for the Mulch Madness program, applicants must:
• Own the home or business and be a Petaluma water customer. Non-property owners must provide written consent from the property owner to be eligible to participate in this program.
• Have a minimum of 500 square feet of high water-use turf landscape that is actively irrigated or has a recent water account history of irrigation. Lawns that have already been removed and areas of non-turf (weed or dirt patches) are not eligible for the program. The site must have in-ground irrigation.
• Program participants have one year from date of program qualification to schedule delivery of sheet mulch materials and pick up drip irrigation equipment. After one year, participants will have to schedule an appointment and be re-qualified to participate in the program. No deliveries will be made during wet weather, no exceptions.
Contact info
To schedule your site evaluation please call Water Conservation at (707) 778-4507 or email [email protected].
Before & After
Photos submitted by previous Mulch Madness participants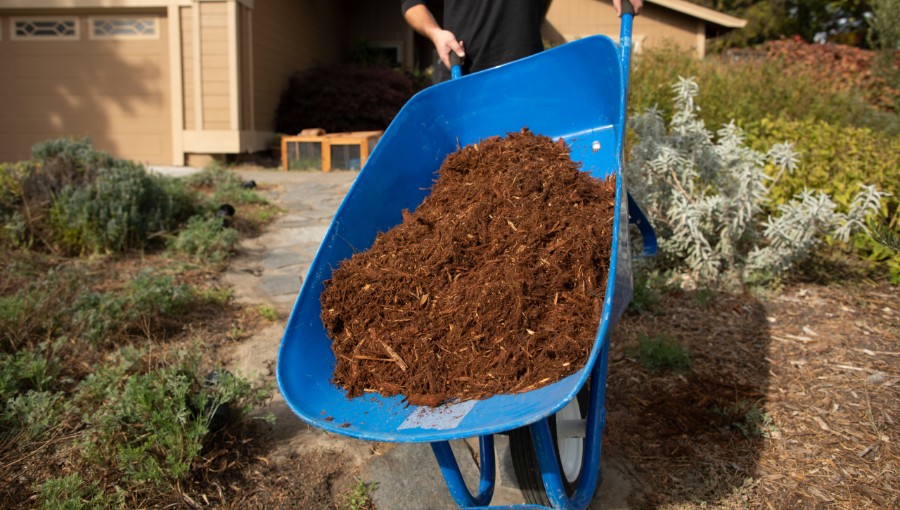 Transforming your water-thirsty lawn into a water-friendly oasis is much easier when you participate in our Mulch Madness program.
Water Conservation Team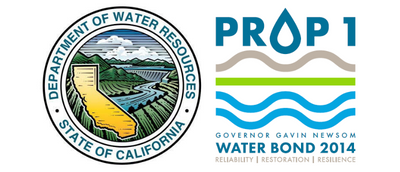 Funding for this project has been provided in part from the Water Quality, Supply, and Infrastructure Improvement Act of 2014 and through an agreement with the State Department of Water Resources.