Project Description
Maria Drive, located on the east side of Petaluma, is a key connector serving schools, parks, residences, shopping and transit. The City of Petaluma plans to improve this important roadway via pavement rehabilitation in late 2023. Pavement rehabilitation projects such as this present great opportunities to create safe and accessible streets for all road users. Improvements will be made on Maria Drive from Rainier Avenue to South McDowell Boulevard.
Improvements that can be incorporated in pavement rehabilitation projects may include:
New or improved curb ramps and crosswalks
Parking prohibition near intersections and crosswalks to improve safety by increasing sight distance
Roadway striping or signage elements that slow traffic, increase road users' awareness, and make roadway operations more intuitive
The City will also take this opportunity to install a recycled water main under Maria Drive, enabling high potable water users (such as schools and parks) to irrigate using recycled water. This portion of the project is part of our Recycled Water Expansion Program, which helps build the City's water resiliency, providing added assurance that we have access to water. This is especially helpful in times of emergency like drought, earthquake, and fires.
Community Engagement
Community Workshop #1 (Tuesday, November 15, 2022)
The City hosted a virtual community workshop on Tuesday, November 15 to:
Introduce the project
Summarize existing conditions and feedback received to date
Explore design ideas
Hear your feedback, ideas, and questions
CLICK HERE to view the presentation slides. Unfortunately, due to a technical issue, the meeting was not recorded.
Sign-Up for Project Updates
Timeline
Winter 2022-23: Design
Spring 2023: Community Workshop #2 - Review Design & Construction Schedule/Impacts
Summer-Fall 2023: Construction
Funding
Pavement rehabilitation projects are funded through a combination of Street Maintenance Funds, Road Maintenance & Rehabilitation Account, and Measure U Sales Tax bonds.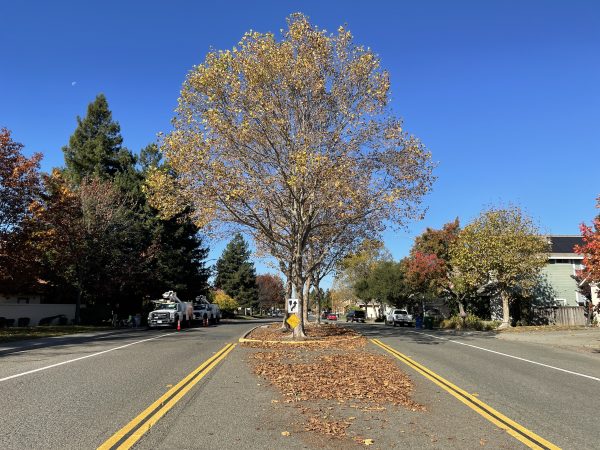 Project Location
Maria Drive from Rainier Avenue to South McDowell Boulevard