WHAT WE DO
The Petaluma Fire Department's mission is to serve and protect the community of Petaluma through public education, fire prevention, and emergency response. We provide fire, rescue, and emergency medical services (EMS) within the Petaluma city limits, Southern Sonoma County, and a portion of Marin County.
Our EMS service area covers 184 square miles and a population of 70,000 people. We have three fire stations strategically placed around the city. Each station houses a staffed paramedic advanced life support ambulance and fire engine, with a cross-staffed aerial ladder truck at Station 2.
Fire department personnel are trained to respond to fires, many types of accidents and hazardous conditions, medical aides and public assistance under non-emergency conditions.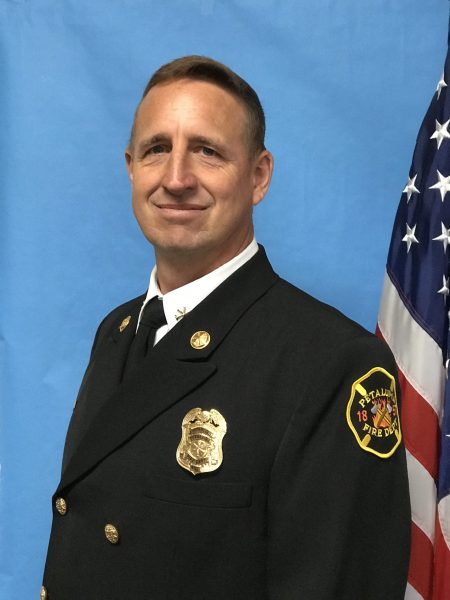 Jeff Schach, Fire Chief, joined the Petaluma Fire Department in 2000. He has served the City as a Firefighter/Paramedic, Fire Captain, Battalion Chief, Emergency Operations Manager, Assistant Fire Chief, and now Fire Chief. Jeff is a native to Sonoma County and after graduating from Sonoma State University and living in Cotati, he started his fire career close to home, here in Petaluma. Jeff still lives in Cotati with his wife and a son in high school. He has been the Fire Chief since March 2022 and is excited to lead the organization into its next chapter after the community's passage of the Measure U sales tax. He is in the process of taking a fresh look at fire operations and facilities and is working with City Leadership to leverage Measure U funds moving forward.
Chad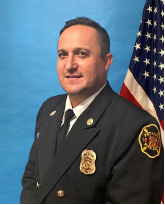 Costa is the Assistant Fire Chief for the Petaluma Fire Department. Over his 24 years of fire service experience, he has worked in a variety of organizations, including CAL FIRE, rural districts, and semi-rural districts. As a Battalion Chief, Costa was the Technology and Communications Battalion Chief. Costa is now a rostered Operations Branch Director for CalFire Team 1 and an alternate Operations Branch Director on California Interagency Team 5. Costa, an accredited Chief Fire Officer through CPSE, has a bachelor's degree in Emergency Services Management and a certificate in Homeland Security. Costa has also been selected to attend the 2022 Executive Chief Officer Program at the National Fire Academy.