UPDATE
Due to the rapid spread of COVID/Omicron variant and out of an abundance of caution, the City of Petaluma is taking steps to protect the health and safety of staff and our community. City facilities will be temporarily closed to the public effective Monday, January 10 through Monday, January 31, 2022. Despite the closure of our buildings to the public, our City staff continue to provide the important services that our community relies upon, as we have throughout the pandemic.
We plan to reopen facilities on February 1, 2022 if it is deemed safe to do so based upon COVID-19 case data. Please visit cityofpetaluma.org/subscribe to sign up to receive updates from the City of Petaluma. You can also visit cityofpetaluma.org/essentialservices/ to learn more about how to reach City services during this time.
WHAT WE DO
The Petaluma Fire Department's mission is to serve and protect the community of Petaluma through public education, fire prevention, and emergency response. We provide fire, rescue and emergency medical services within the Petaluma city limits, Southern Sonoma County and a portion of Marin County.
Our service area covers 184 square miles and a population of 70,000 people. There are 58 paid personnel on staff that work 48-hour rotating shifts. The minimum staffing for each shift is 15 which includes the staffing of three engines, one aerial ladder truck and two paramedic advanced life support ambulances.
Fire department personnel are trained to respond to fires, many types of accidents and hazardous conditions, medical aides and public assistance under non-emergency conditions.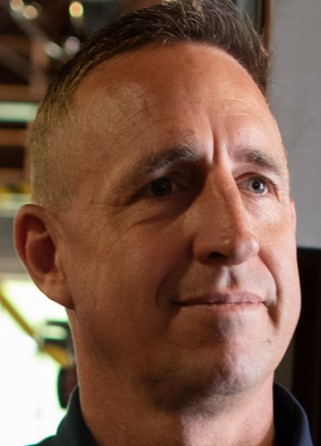 Jeff Schach, Assistant Fire Chief, joined the Petaluma Fire Department in 2000. He has served the City as a Firefighter/Paramedic, Fire Captain, Battalion Chief, and Emergency Operations Manager. Jeff's experience includes work with the California Department of Forestry and Fire Protection and service in the Army Reserves as a Combat Medic. He is currently in the Executive Chief Fire Officer program.