Our Culture
The Petaluma Fire Department is a full service fire and rescue agency, with a rich history of service dating to 1857. The Department operates from three stations strategically located around Petaluma. The Department staffs two engine companies, one truck/engine crossstaffed company, three dual ambulances, and a 24hour Battalion Chief. Last year the PFD responded to over 7000 calls for service!
Petaluma Firefighters work the 48/96 schedule and rotate each set between engine and ambulance positions. Call volume is challenging and varied but still allows time for training and exposure to the many facets that makes Petaluma a place for an exciting career.
As an employee of the Petaluma Fire Department, you can expect to gain expertise in EMS response, Structure and Wildland Fire Suppression, Vehicle Extrication, Rescue Systems, and more. The response area is a combination of a historic downtown, urban, suburban, and rural areas. Our community has a river, marina, small airport, historic and modern industry, highways, railroad, sprint car raceway, fairgrounds, rural roads, and wildland interface that all represent their own challenges and critical calls for service.
Petaluma firefighters often work locally with CalFire and surrounding paid and volunteer organizations in the greater Petaluma area as well as provide strike team support on large incidents with our OES type 1 Engine and Type 6 brush truck.
Current Opportunities
The City of Petaluma Fire Department has a number of open positions, thanks in part to Measure U, a one cent sales tax initiative approved by voters in 2020.
Click HERE to view current openings and access applications.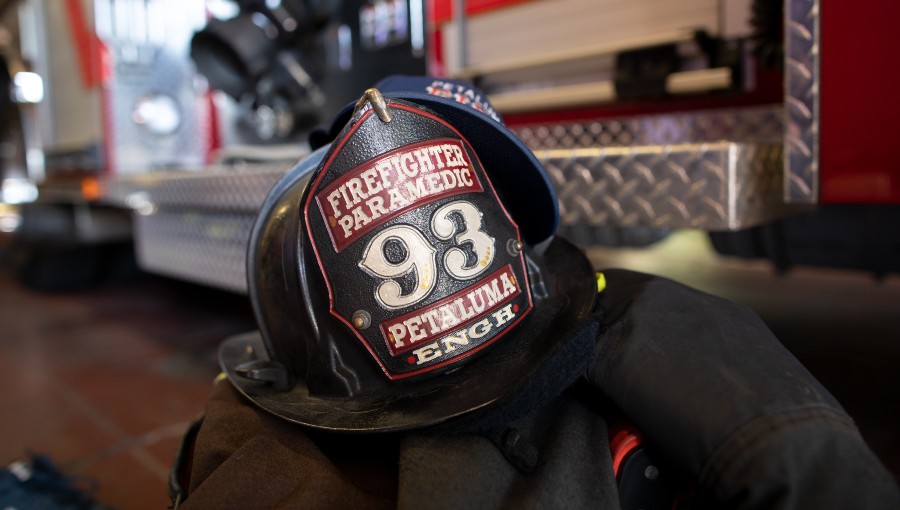 Petaluma offers an ideal combination for fire professionals at any stage of their career: varied assignments, training in multiple disciplines, and opportunities to grow.
Jeff Schach, City of Petaluma Fire Chief