Emergency Response
In addition to fighting fires, the Fire Department provides Emergency Medical Services (EMS).
21 of our firefighters are also certified paramedics. The balance of our staff are Emergency Medical Technicians (EMTs).
We also have an ambulance service. There are two first line ambulances on-duty 24/7.  At least two out of three of our first line engines are staffed with a paramedic 80% of the time. This allows us to bring sophisticated life-saving skills--as well as equipment--to our calls.
The Ambulance Service is funded by the fees charged for service.
Ambulance billing questions can be directed to our contracted billing company, Wittman Enterprises, at 800-906-6552.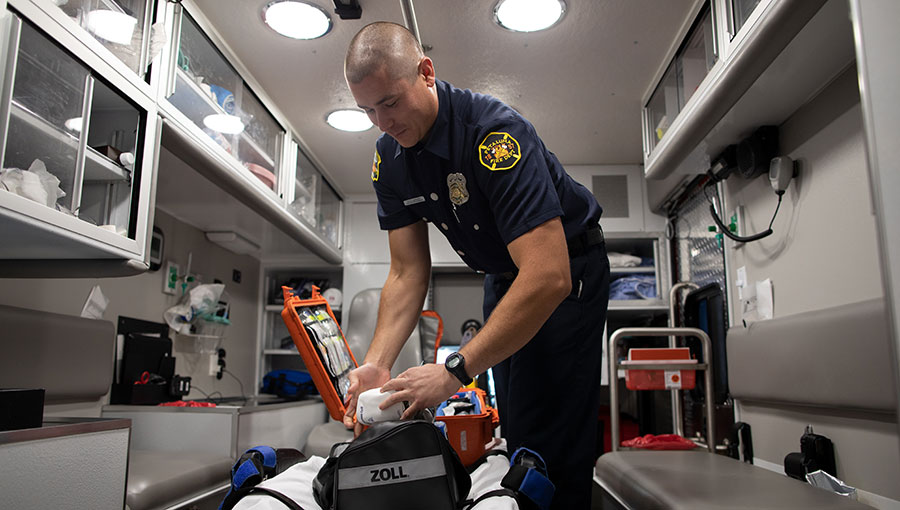 The Fire Department is continuously searching for ways to expand and improve our Ambulance Enterprise. We are constantly training and learning to provide the most up to date and effective service possible.
by Jeff Schach, Assistant Fire Chief