Click HERE to access the permit processing page.
The city has made an attempt to retain any and all building records for each property within the city limits. Any permit records prior to 2002 are located in various sites and the retrieval process can take from two (2) to four (4) weeks. The records may include building permits, calculations, plot plans, soils reports and construction plans.
Request Records
Complete a Building History Records Request to obtain building-related documents such as permits, property, zoning, plot plans, studies etc.
Once the research has been completed you will be notified. You then have the option of viewing the records in person at City Hall or requesting copies (fee applies).
Copies of any documents or plans with a professional's signature require written authorization from the professional before duplicates can be made (see policy below). Once written authorization is received copies will be made. Fees will vary depending on media type that copies will be made from.
Policy For Signed Drawings:
Section 19851 of the Health & Safety Code of the State of California requires that building departments not release plans or documents prepared by a licensed, registered or certified professional, unless one of the following conditions exists:
The written authorization from the original certified professional, or his/her successor AND from:

the original or current owner of the building
OR-
if the building is part of a common interest development, from the Board of Directors or other governing body of the association established to manage the common interest development.

The records are subpoenaed for use in civil court cases.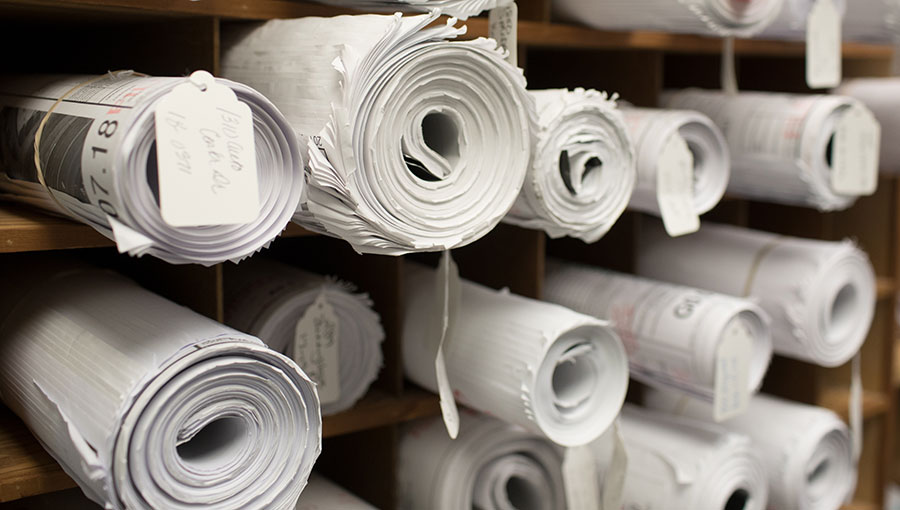 People may need to review building records before a real estate transaction, prior to a construction project, or for a legal proceeding.