We Report to the City Manager & to the City Council
The Chief of Police reports directly to the City Manager who reports to the City Council. Significant matters of employee discipline and misconduct are coordinated with the City's Human Resources Department and the City Attorney's Office. Both entities are completely independent of the police Department, nonpolitical, & nonpartisan.
We began our Body Worn Camera program in 2015. Officers are required to activate cameras when responding to calls for service including all enforcement and investigative stops, and field interviews. In 2019, we received a grant to upgrade our camera system to a state-of-the-art cloud-based system.
Use of Force Statistics - 2019
We rarely need to use force
Calls for Services - 56,020
Arrests - 2,005 (3.5% of calls for service)
Incidents Resulting in Use of Force - 48 (2.4% of all arrests)
Read our ANNUAL REPORT to learn more about our accomplishments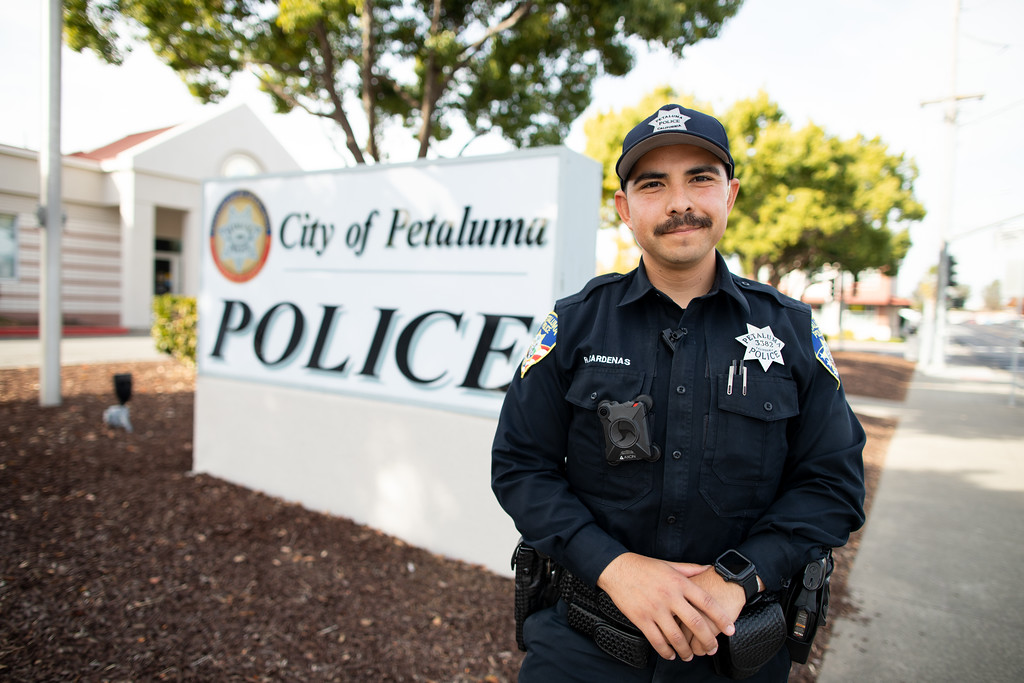 Only 2.4% of arrest resulted in any kind of Use of Force.
by Liutenant Lyons