The Patrol Services Division maintains order and protects our community by enforcing laws. Officers in this Division patrol an assigned area to prevent illegal activity and assure the safety of community members. Their job involves many different kinds of activities, including writing tickets, making arrests, serving warrants, investigating crimes, and responding to calls for help.
Patrol officers often are assigned duties that require special skills and training. Examples of patrol assignments include Field Training Officer (FTO), narcotics or gang prevention teams, crisis response unit, K-9 assignments, bicycle patrol, and others.
The Patrol Services Division is managed by two Lieutenants and is comprised of two platoons consisting of patrol officers who are individually assigned to three shifts on each platoon.  Support staff includes a Community Service Officer, K-9 units, and volunteers.  This system provides for 24/7 coverage, fulfilling requirements for minimum staffing levels.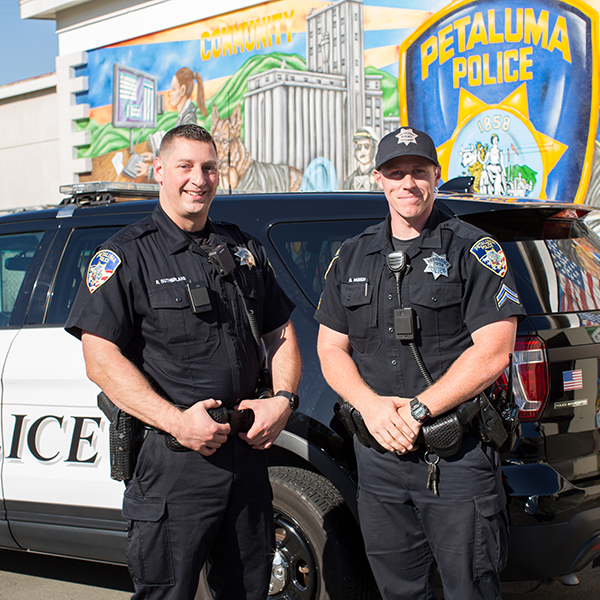 Field Training Officer (FTO)
FTOs provide new officers with the full-time training that is mandated by state requirements. FTOs also fill in as acting Sergeants when necessary. Petaluma Police Department has eight officers who have been selected and trained to serve as FTOs.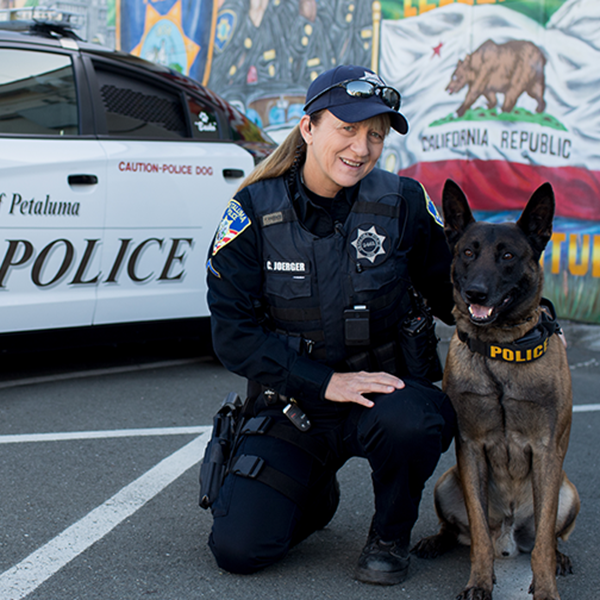 K-9 Unit
The Department has two full-time K-9 teams who help search for and apprehend suspects, find missing persons and property, sniff out narcotics and other contraband, and provide community education. Want to support the K-9 unit? Attend the annual Bowling for K-9s fundraiser!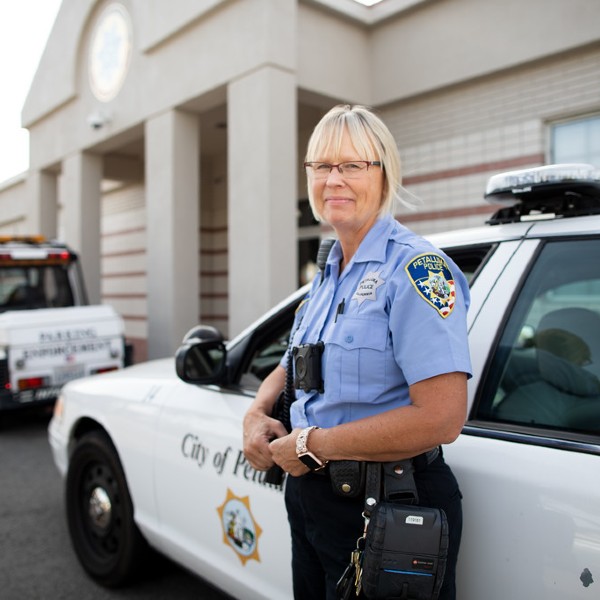 Community Service Officers
A Community Service Officer (CSO) handles calls for service where no suspects are known and/or calls in progress. A CSO is not armed, wears a light blue uniform, and drives a white vehicle instead of the black and white patrol vehicle.