California Use of Force Laws
Since 2015, California has been leading the way and providing a model for national efforts passing a number of policing transparency measures into law. They are relevant to this communication and are as follows:
Assembly 392 (Weber)/Senate Bill 230 (Caballero): Peace officers: deadly force - Beginning 2019, the California Police Chiefs Association (CPCA) led law enforcement stakeholders in discussions that ultimately set a new legal standard for peace officers' use of deadly force in California (AB 392, Weber), and CPCA sponsored legislation, which set national precedent by establishing a minimum use of force policy standard for all departments (SB 230, Caballero). This law was adopted into law effective in January of 2020 and all relevant PPD policies have been updated.
Senate Bill 1421 (Skinner): Peace officers: release of records - Starting January 1, 2019,  sections of the Penal Code which generally made all peace officer personnel records and information confidential and exempt from disclosure, except by motion in a criminal, civil, or administrative action were amended. The bill created exceptions that now allow the public to obtain peace officer records relating to the report, investigation, or findings of incidents regarding an officer-involved shooting at a person, the use of force by an officer resulting in death or great bodily injury, involving a sustained finding of sexual assault by an officer involving a member of the public, or a sustained finding of dishonesty by an officer directly related to the reporting, investigation, or prosecution of a crime or an investigation of misconduct by another officer. All PPD policies have been updated and we had no incidents in Petaluma to report except an officer involved fatal shooting from April 2018.
Assembly Bill 748 (Ting): Peace officers: release of records - Starting July 1, 2019, this bill amended Government Code Section 6254 requiring the release of video or audio recordings of incidents involving a discharge of a firearm and any use of force by an officer against a person resulting in death or great bodily injury. Recordings are to be made publicly available via PRA request within 45 days of the incident, with limited exceptions. PPD policies have been updated and we have not had a single incident to report.
Senate Bill 978 (Bradford): -Law enforcement agencies: public records - Starting January 1, 2020, the Commission on Peace Officer Standards and Training (POST) and all California police agencies were required to post on their website all current standards, policies, practices, operating procedures, and education and training materials that would otherwise be released via a PRA request.   PPD policies were updated and all required information is posted on our Department's transparency portal web page.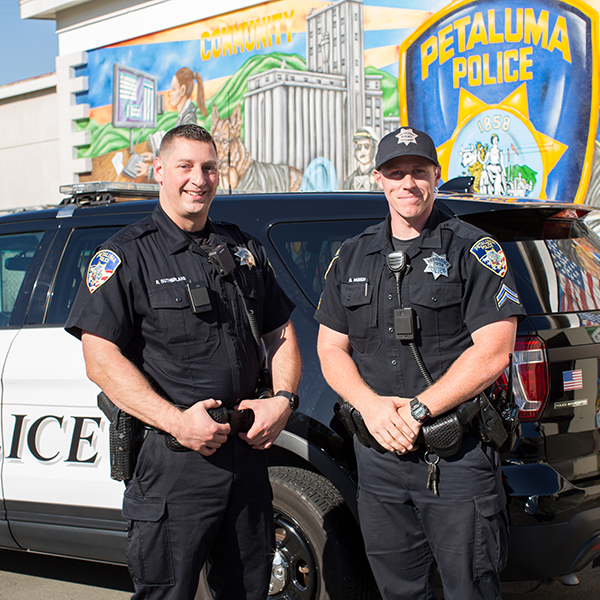 We have proudly adopted all policies set by the State of California, making us leaders among our peers.
by Deputy Chief Miller