The Support Services Divisions are essential areas within a law enforcement agency and provide clerical and technical services that ensure its success.
Records
The Records Team processes all police reports, citations, subpoenas, permits and statistical reporting. They keep track of crime data and run reports to help the Department be more effective, and they staff the front desk and non-emergency telephone lines during business hours.
The Property and Evidence Unit makes sure that any evidence collected in a case is handled properly and if appropriate, returned according to the law.  This unit also handles items held in lost and found or held in safekeeping.
Click here to learn more about getting or filing a police report.
Mental Health - HOST
The Homeless Outreach Support Team (HOST) responds to all homeless-related calls for service. Learn more about the program here.
Dispatch - Communications Center
The Petaluma Communications Center (aka, "Dispatch") handles emergency calls for police, fire, and ambulance responses.  Dispatchers also handle after-hours business calls for the Police Department and emergency calls for other City departments. Dispatchers are highly-trained, not only in using the computer-aided dispatch system, but also in how to calmly and competently handle emergency calls and crisis situations.
Code Enforcement
The Code Enforcement Division is operated out of the Police Department with a focus on Neighborhood Preservation. The Neighborhood Preservation Coordinator works with other City employees to enforce the City's Municipal Code, Zoning Ordinance, and Adopted Building and Safety Codes. The codes enforced deal primarily with public nuisances, zoning and land use regulations, and health and safety violations.
The City's code enforcement program is primarily implemented on a complaint driven basis. Staff typically does not actively look for code violations, but rather responds to public complaints. Complaints can be submitted by mail, phone, email, our online complaint form, or in person at City Hall or the Police Department.
Community Engagement & Social Media
This team handles all community alerts and general outreach. They are also responsible for planning events to connect the Police Department with the community.
Recruitment
Recruiting qualified officers takes advanced planning and strategic thinking. To find the best people for our team, we reach out to various groups through many channels. We speak to police academies located in Napa and Sonoma counties. We also recruit at local town hall events and at high schools. We've also developed several qualified officers through our intern and police explorer program.
Volunteers
Volunteers support the police by handling daily duties, educating the community, assisting with traffic control at accidents and special events, and much more. The volunteer program includes high school and college students, working professionals, retirees and others from the community. We even have volunteer chaplains who providing crisis counseling. Our program typically has about 60 active volunteers. In the 2018-19 fiscal year, 5,480 hours of service were donated. Read about the Volunteer Program here. Or contact Jennifer Parsons-Pritchard by email or phone (707-778-4458).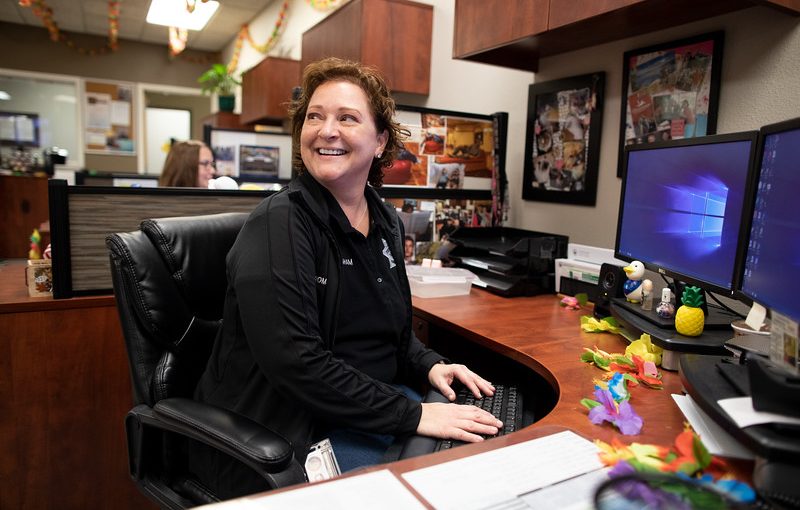 Our team and our community get the support they need.
by Lieutenant Ron Klein