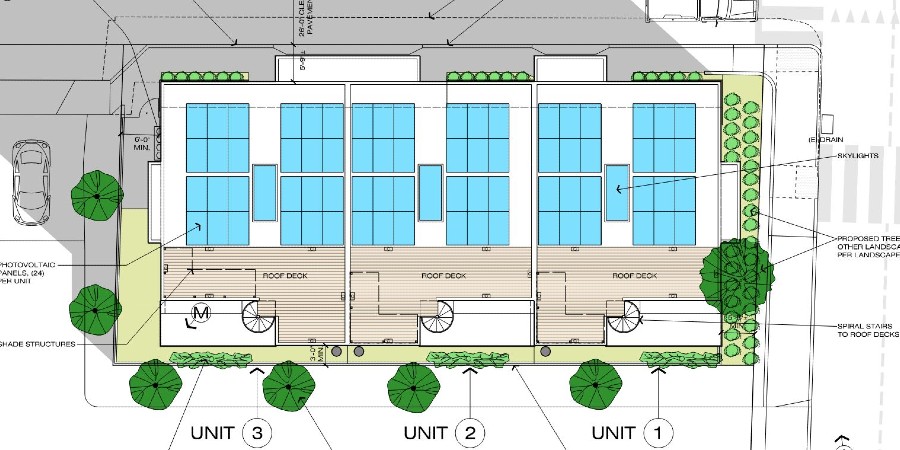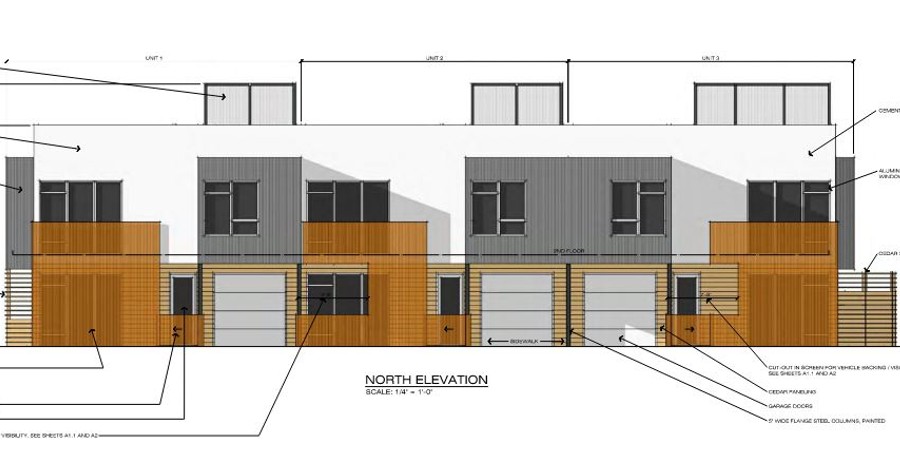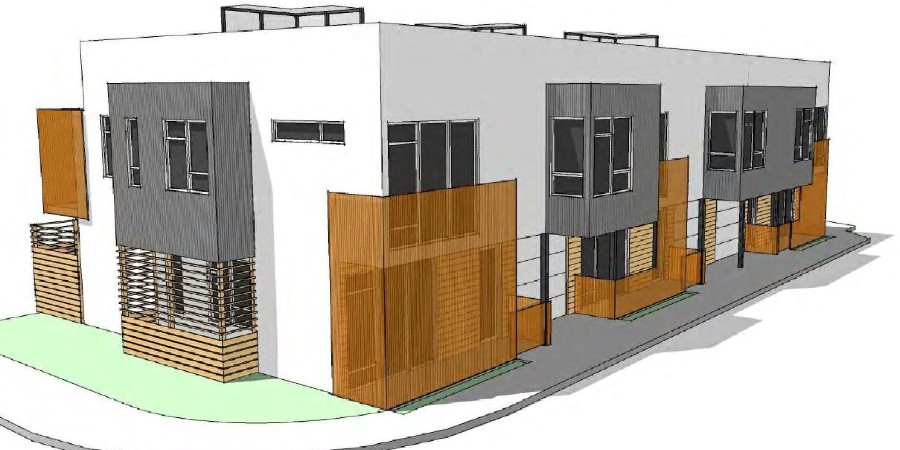 The project proposes the construction a two-story 6,207 square foot multifamily project consisting of three residential units within one building on a vacant 4,997 square foot lot at the southwestern corner of Cherry Street and Petaluma Boulevard North. space is proposed at the ground level as commercially oriented overflow area for residential units for uses such as artist studios, home offices, or recreation overflow. Each two-bedroom unit would offer garage parking and flex space on the ground floor with common areas and bedrooms on the second floor. Each two-car garage proposes a standard and compact parking space in a tandem arrangement for a total of six parking spaces.  The building proposes contemporary architectural design, including cement plaster siding, corrugated metal cladding, bay windows at second floors, and street fronting landscape improvements. A Minor Conditional Use Permit is requested for the proposed work/live land use in the MU1A zoning district pursuant to Petaluma Implementing Zoning Ordinance (IZO) Table 4.3, as modified by IZO Section 24.030(P), for uses which are compatible with adjacent uses and are in conformity with development standards. A Variance is requested for an increase of the maximum percent of compact parking spaces permitted for each use from thirty (30) percent to fifty (50) percent pursuant to Site Plan and Architecture Review (SPAR) Appendix A – Parking Standards due to the small size of the existing parcel.
As an infill development project taking place on an existing vacant lot, the project is consistent with the following General Plan policies:
1-P-2: Use land efficiently by promoting infill development, at equal or higher density and intensity than surrounding land uses.

2-P-5: Strengthen the visual and aesthetic character of major arterial corridors.

Improve key arterial corridors through intensification via infilling, orientation of facades toward the street, appropriate building height, and interior parking lot configurarion on the parcel.
Project Details
APN(s):
006-092-017
Address:
719 Petaluma Boulevard North
Zoning:
MU1A
File Number:
PLMA-21-0003
Applicant:
Chris Lynch, MAD Architects
12 Western Avenue,
Petaluma, CA 94952
[email protected]
707-765-9222
Public Meetings and Hearings
N/A