***ALL PLANNING APPROVALS***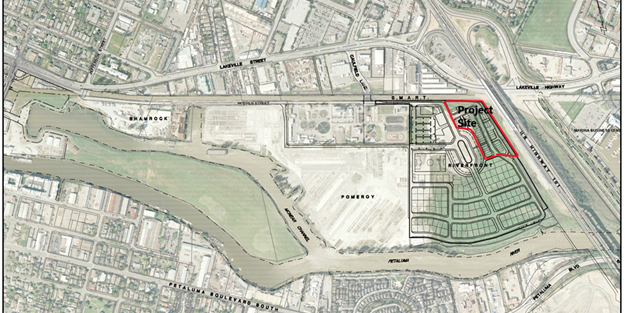 Project Location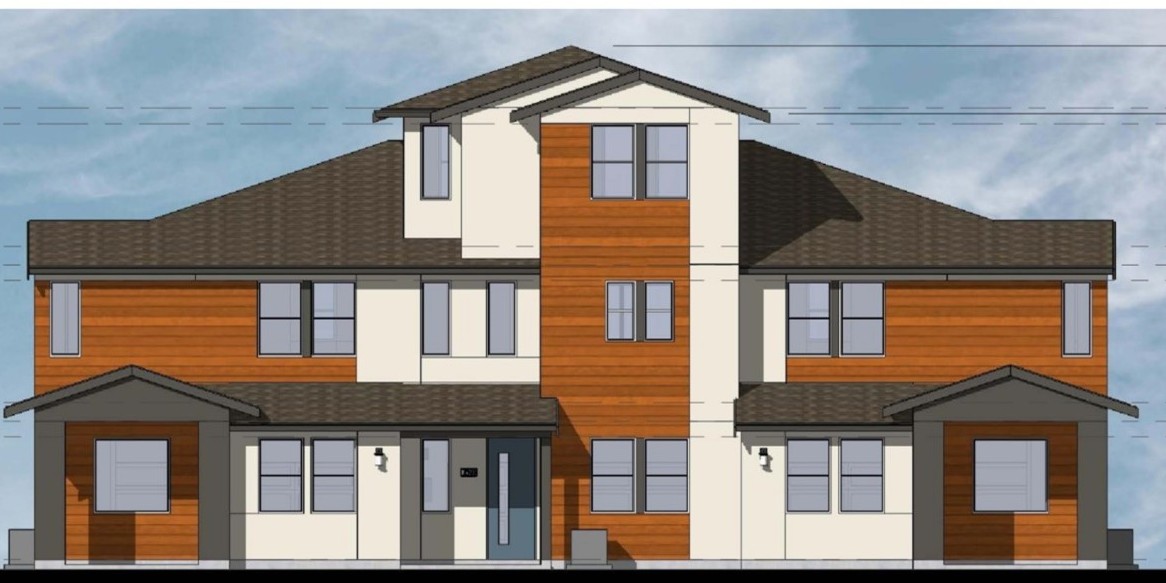 Elevation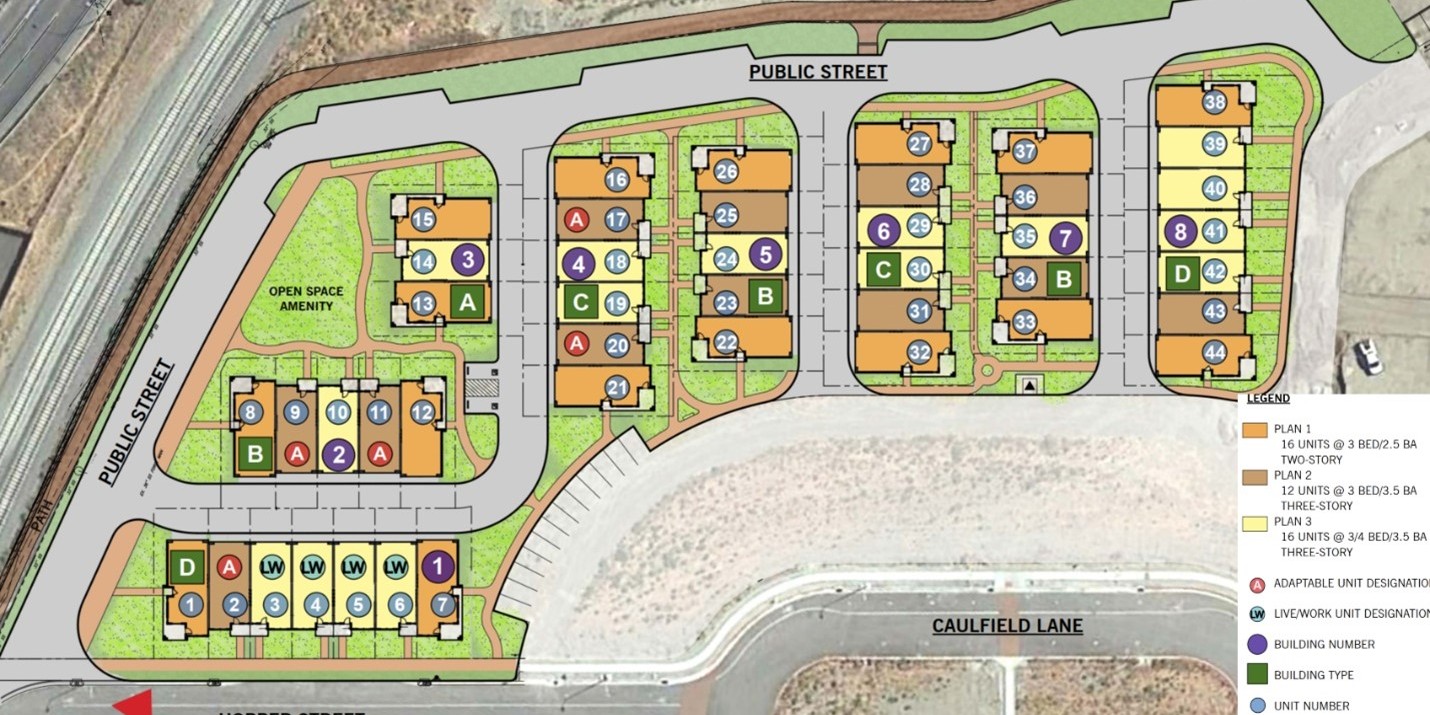 Site Plan
Riverscape implements the townhome component of the larger 35.7-acre Riverfront Mixed-use development project approved in 2014. The Riverfront Mixed-use project was approved to accommodate hotel, office, commercial, and residential uses, including townhomes on 3.68 acres of the northeasterly corner of the site.
As proposed, Riverscape consists of 44 townhomes including four live/work units in eight two- and three-story buildings with three to seven townhouse units per building. Each townhouse has an attached two-car garage at the rear accessed from alleys. Twenty-three street parking spaces are proposed.
The segment of Hopper St. parallel to the SMART railroad will be extended to the easterly boundary of the Riverfront site then follow the easterly property line to join with Soto Way in the single-family portion of the Riverfront project which is currently under construction. The multi-use trail along the north and east edges of the site will be completed with the project connecting the site to the Riverfront Park trail network and to Hopper St.  In addition, sidewalks, and paths throughout the Riverscape project will connect the townhomes to the Central Green and commercial spaces to be developed around the Central Green, the hotel, Riverfront community park and single-family homes in the Northbank subdivision of Riverfront.  An on-site open space amenity consisting of a playground, picnic area with tables and BBQs and small artificial turf area is proposed near the northeast corner of the project.
The General Plan land use designation for the property is Mixed-Use and the zoning is T-4 (General Urban).
Project Details
| | |
| --- | --- |
| APN(s): | 136-690-007 |
| Address: | 500 Hopper Street |
| Zoning: | T-4 (General Urban) |
| File Number: | PLMA-21-0002 |
| Applicant: | Aaron Ross-Swain of Fieldstone Consulting for Tim Lewis Communities |
Staff Contact
Emmanuel Ursu
Principal Planner
707-778-4401
[email protected]
Planning Division
11 English Street
Petaluma, CA
94952
Public Meetings and Hearings